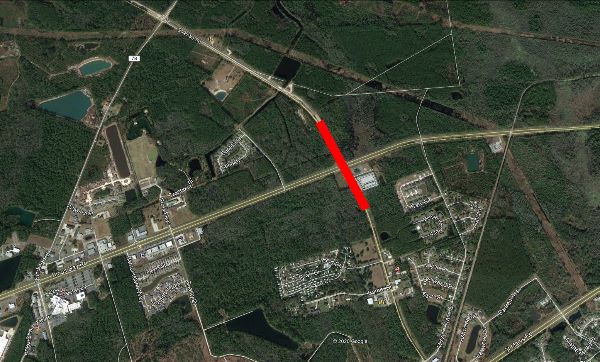 If weather permits, traffic is scheduled to shift Tuesday, October 6 as part of the Georgia Department of Transportation's Colerain Road widening project in Camden County.

Traffic traveling on Colerain Road is scheduled to shift to outside lanes of the new four lane configuration west of Kings Bay Road to east of Kings Bay Road. The shift is necessary to allow the contractor to complete median work. Once this final shift is complete, all traffic will be on the new alignment the entire length of the project. The contractor's schedule is subject to change due to weather and other factors.
Motorists are encouraged to watch for additional directional signs and are reminded to follow the 45-mph speed limit as they proceed through the construction zone. Motorists traveling through this work zone should expect minor delays as contractors facilitate the traffic shift.