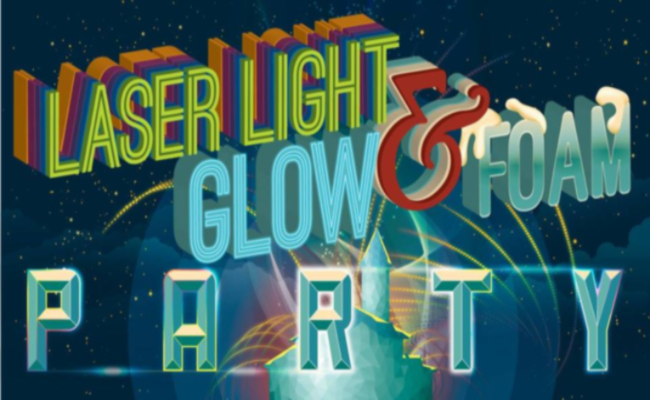 Once a day that referenced terror and superstitions, Friday the 13th is now a time of celebration and fun. And Brunswick will be serving up great food and tunes on this famous date, along with lighting up the night sky with their laser party.

You might be asking, "What is a laser party?" and it might be difficult to visualize. Well, imagine laser lights crossing the dark sky for distances of over 200 feet, with background music familiar to most and street-lined food trucks. That will be the atmosphere at Mary Ross Park.
The Brunswick Bash will also feature fun for all ages, including black lights, massive foam cannons being shot into the crowds and the option for participants to "slime" each other.
Food trucks, games and prizes will also be incorporated into the Friday night event.
The Bash will be broken into two different time blocks: one for families and one for adults only. The family-friendly version runs from 6:00 p.m. until 10:30 p.m. and will consist of music and activities appropriate for any age.
The adults-only version will run from 11:00 p.m. until 1:00 a.m and while there will still be games and prizes at this late-night version, the music will be less-filtered.
Tickets are just $5 each and kids 12 and under are free with adult supervision. Rain date is set for Saturday, July 14th.
The food trucks will be on hand for both phases of the night, providing a variety of great foods and drink. Options range from BBQ to pizza, soda to beer and wine, and of ice cream.
The Brunswick Bash is an extension of the popular and successful Oktober Food Truck Fest and is a continuation of the unique date. A celebration within the community, The Bash is supplying some of the proceeds of the event to the Glynn Academy Terrors.
For more details, or to add this event to your Facebook event page, visit this link.