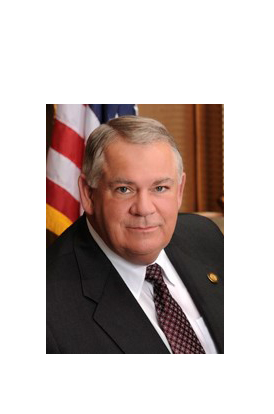 Today, Speaker David Ralston (R-Blue Ridge) announced he has filed House Bill 1013, a comprehensive bill to reform Georgia's mental health care delivery system and improve client outcomes. The bill is a bipartisan measure sponsored by Speaker Ralston and signed by members of leadership from both political parties including Majority Leader Jon Burns (R-Newington) and Minority Leader James Beverly (D-Macon).

"Mental health issues touch almost every family in this state," said Speaker David Ralston. "For much too long, our mental health care delivery system has been inadequate. The accessibility and availability of treatment has been woefully limited. For a state that is rated number one in the nation in which to do business, this is not acceptable."
"There is no issue more important to me this session," Speaker Ralston continued. "Georgia is a great state. Passage of this landmark bill will mean we are also a good state."
House Bill 1013 will be carried by co-sponsors Rep. Todd Jones (R-Cumming) and Rep. Mary Margaret Oliver (D-Decatur).
"Mental health service delivery is critical to the health and well-being of a growing, thriving state," said Rep. Todd Jones. "While this is a complex issue, this bill speaks to the commitment of legislators and other stakeholders to work together for the common good."
"I am excited to work on a comprehensive bill of reform for Georgia families," said Rep. Mary Margaret Oliver. "Too many Georgians suffer from mental illness, which can be deadly, and cannot find treatment. We need to improve ways to help people find treatment."
House Bill 1013 increases client access to care, ensures mental health parity for providers and clients, strengthens workforce development initiatives, expands transparency and accountability for consumers, and enhances resources and tools for frontline responders and communities.
House Bill 1013 incorporates the recommendations of the Georgia Behavioral Health Reform & Innovation Commission which was established by House Resolution 514 (2019). The bipartisan commission is chaired by former State Representative Kevin Tanner, and the commission is comprised of legislators, judges, mental health practitioners and client advocates.
Speaker Ralston will assign House Bill 1013 to the House Health & Human Services Committee for consideration.