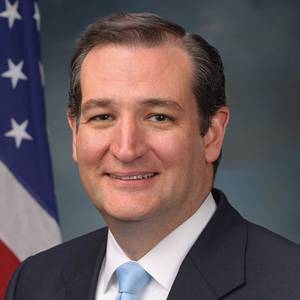 United States Senator Ted Cruz has backed a candidate in the race for Georgia's 7th Congressional district.
Citing continued momentum, the endorsement by the conservative Senator from Texas was announced by the Rich McCormick campaign on Thursday.
Senator Cruz released the following statement with his endorsement:
"Dr. Rich McCormick is the type of leader we need in Congress," said Cruz. "He is a pro-life doctor and a man faith. As a Marine and Naval Commander, Dr. McCormick knows what it will take to build the wall, secure our border, and keep America safe. I'm confident Rich will work with me to hold China accountable, rebuild our economy, and
stand against rampant socialism. I urge conservatives to join me in supporting Rich for Congress"
Senator Cruz's endorsement follows those by the House Freedom Caucus, Congressman Allen West's Guardian Fund, and Congressmen Jim Jordan, Andy Biggs, Brian Babin, and Ralph Norman. He has also garnered the support of many local, conservative officials including former State Senator and Gubernatorial Candidate, Hunter Hill, former Gubernatorial Candidate Clay Tippins, Duluth Mayor Nancy Harris and Forsyth County Commission Chair Laura Semanson.
"Senator Cruz is a proven conservative champion and I am glad he is in the trenches with me during this campaign," said Dr. McCormick. "During the fight of our life, we need more principled conservatives working in Washington to deliver the results that the career politicians have failed to deliver. I am proud to join Sen. Cruz in the fight to finally secure our border, invigorate job creation, and get America working."
In the June 9th Republican primary, McCormick will face Lisa Babbage, Mark Gonsalves, Lynn Homrich, Zachary Kennemore, Renee Unterman, and Eugene Yu. The primary winner will advance to the district's general election on November 3, 2020. Incumbent Rob Woodall (R), who was first elected in 2010, is not seeking re-election.