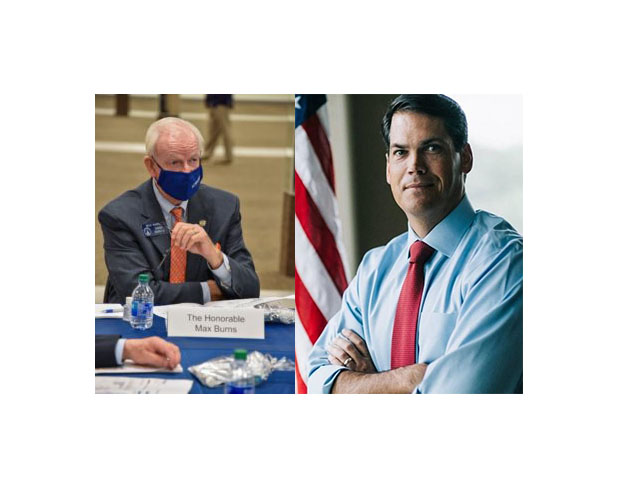 On Thursday, February 25, 2021, Sen. Max Burns (R – Sylvania) toured the vaccination site at Good Shepherd Baptist Church in Augusta, operated by Augusta University and AU Health, alongside Lt. Governor Geoff Duncan. Augusta University and AU Health run the vaccination site.
"The COVID-19 vaccination site in Augusta was truly amazing," said Sen. Burns. "To see AU Health and Augusta University partner with the community to fight the pandemic and help Georgians is a great display of what we can do when we work together. Other vaccination sites should look to the Good Shepherd Baptist Church site as a model. The quick and efficient distribution of vaccines is what will decrease the spread of COVID-19 and save lives. I want to thank AU Health, Augusta University and medical professionals for their diligent and hard work thus far."
"Georgia is home to an exceptional public medical college, and Georgians across the state benefit daily from the care, innovation, and education that Augusta University provides. Throughout the pandemic, Augusta University, Dr. Keel, and the entire AU Health team have worked tirelessly to provide information, testing, and vaccinations to thousands of Georgians," said Lt. Governor Duncan. "Our continued partnership with Augusta University & AU Health has been critical in the fight against the coronavirus, and together we will ensure more Georgians have access."
Information regarding the Georgia Department of Public Health's vaccine distribution phase plan, including the criteria for each phase group, can be found by visiting the Georgia Department of Public Health's website, https://dph.georgia.gov/covid-vaccine.