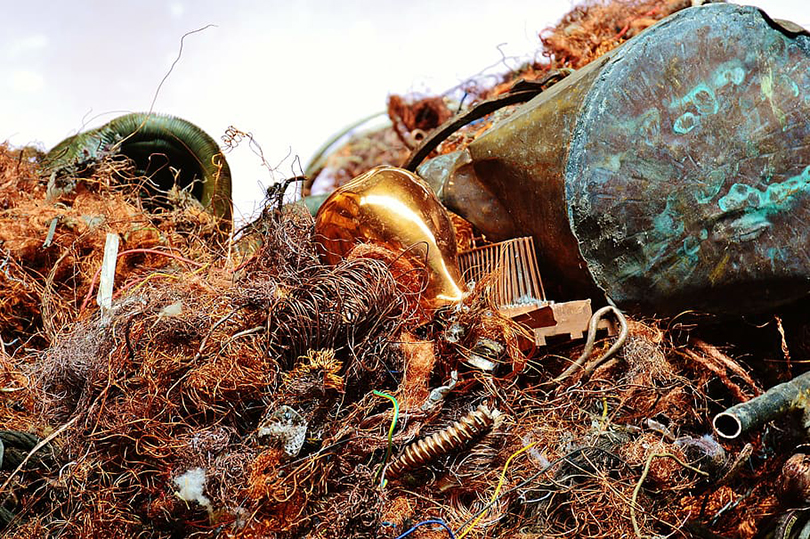 Senate Floor Leader Senator Bo Hatchett (R – Cornelia) introduced Senate Bill 60, which would make it illegal to purchase or sell detached catalytic converters, used utility wire, or used copper that originates from an unlicensed business. This bill requires an individual or business to be a secondary materials recycler in order to possess a used or detached converter if it is not their own.
"SB 60 aims to give law enforcement the tools that they need in order to stop those who have stolen catalytic converters," said Sen. Bo Hatchett. "I have worked closely with local law enforcement offices to craft this legislation, and hope to deter these crimes."
SB 60 would strengthen guidance on the purchasing of materials from secondary materials recyclers and also includes a two year pilot program to allow businesses to pay cash for scrap metal worth under $100.00. No individual would be able to purchase copper wire that appears to have been exposed to heat, charred, or burned without proper documentation that it was collected from a registered business.
SB 60 has been favorably reported out of the Senate Committee on Judiciary.
First Reader Summary – A BILL to be entitled an Act to amend Article 14 of Chapter 1 of Title 10 of the O.C.G.A., relating to secondary metals recyclers, so as to provide that it shall be illegal for certain persons to purchase, possess, obtain, or sell or attempt to purchase, possess, obtain, or sell used, detached catalytic converters, used utility wire, or used communications copper; to repeal conflicting laws; and for other purposes.
sb60 02082023

Read more on SB 60 here.
---
legis.ga.gov
Sen. Bo Hatchett serves as a Governor's Administration Floor Leader. He represents the 50th Senate District which includes Banks, Franklin, Habersham, Rabun, Stephens and Towns County and portions of Hall, Jackson, and White counties. He can be reached by phone at 404.463.5257 or by email at bo.hatchett@senate.ga.gov.