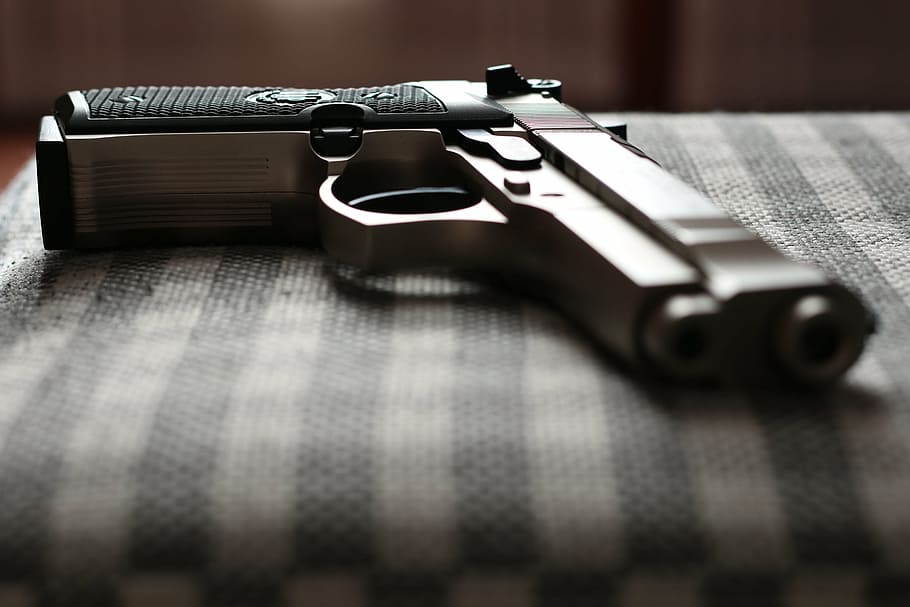 State Representatives Michelle Au (D-Johns Creek) and Mary Margaret Oliver (D-Decatur) recently introduced a legislative package to enhance gun safety and reduce gun violence. Major provisions of House bills 44 and 45 include implementing background checks and a three-day waiting period to purchase firearms. House bills 135 and 161 would require firearms to be stored securely around minors, as well as establish personal responsibility for gun owners if their firearm is used to commit a crime.
"Gun violence is a public health crisis, and the key lever to addressing any public health issue is prevention," said Rep. Au. "This slate of bills are a multimodal approach to address several key deficiencies in our gun safety systems and will ultimately avert harm and save lives."
"Gun violence is the number one cause of death for children and teens," said Rep. Oliver. "Every gun owner has a duty to ensure his or her gun is not wrongly used by others. As such, I am carrying House Bill 135 to establish personal responsibility for gun owners when their guns are taken and used in a crime or when a child obtains possession of a gun."
House Bill 44 would require private gun sales and transfers to be subject to background checks. Before completing the transfer or sale, the universal background check would have to indicate that the buyer or recipient of the firearm is not prohibited from receiving or possessing the firearm under state or federal law. Through HB 44, these legislators seek to prevent felons, those convicted of domestic abuse and people with a serious history of mental illness from easily purchasing a firearm.
House Bill 45 would require a three-day waiting period for firearm purchases, or a "cooling-off" period, in an effort to help defuse violent acts of impulse, such as mass shootings, domestic violence and suicide. This legislation would also require license sellers to make records available for inspection by law enforcement to assist with criminal investigations.
House Bill 135 would establish that firearm owners would be found responsible if their firearms were available to be obtained and used by a minor to make a threat of violence, an individual during the commission of a crime or during an act that caused the death or injury of an individual if the act was not in self-defense.
House Bill 161, or the Pediatric Health Safe Storage Act, would require firearms that may be accessible for minors to be stored securely.
---
Representative Michelle Au represents the citizens of District 50, which includes portions of Fulton County. She was elected to the House of Representatives in 2022 and currently serves on the Budget and Fiscal Affairs Oversight, Public Health and Special Rules committees.
Representative Mary Margaret Oliver represents the citizens of District 82, which includes portions of DeKalb County. She was elected to the House of Representatives in 2002 and currently serves as the Secretary of the Public Health Committee. She also serves on the Appropriations Subcommittee on Human Resources and the Governmental Affairs, Judiciary, Juvenile Justice and the Technology and Infrastructure Innovation committees.