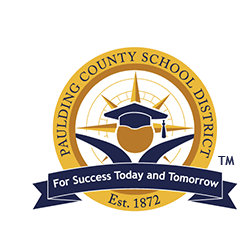 All on Georgia (AOG) had a discussion with Pat Charles (PC) regarding her run for the Board of Education. We asked for a short bio and a photo and neither were provided.
(AOG) What experience do you have with complicated budgets? When you are given a 400-page budget for the district, what will be your process to determine if it is a good budget for the school system?
(PC) This is my first time running for office- so I do not know a whole lot about complicated budgets- however- I do know that I have a knack for organization and I am able to make complicated-tough decisions about the needs of specific areas that may have been neglected and are somewhat important that will need tending to and will have to cut in other areas. What I don't know- I will rely on the experiences of others to guide me; but know that I am a communicator and will be as transparent as possible as to what makes sense and hope to get the opinions of others before any decision is rendered.
(AOG) How will you enlist support for bond issues or public-school spending from conservative voters or taxpayers with no children in the public schools? How can the school board prove itself accountable to those citizens?
(PC) I believe that taxpayers who do not have kids living in their district should not have to pay the same amount of taxes for those who do- I believe by communicating amongst our teachers, parents and the community that we would be successful through fundraising instead of increasing taxes, let alone to those who no longer or do not have kids living with them -holding townhall meetings in regards of conservative spending and what that may look like- that we are directing & spending the right amount of resources for each child, school and the community as a whole.
(AOG) What do you see as the opportunities and challenges in this district?
(PC) Some of the challenges I see and hear about- really is about not listening to the parents- Effective Communication between Parent, teacher, & child(student) is key!
We need to create more of a safety net around our kids in order to learn without stress or harm and or emotional injury
I think there should be stricter polices and procedures in place about in school bullying so that it does not lead to something much worse.  As educators, parents, and community leaders- we should do more to engage in our kids' lives so that we are able to pick up on some of those early signs or red flags- the question is- what is normal? Right- but we won't know if we don't engage in the conversation- Not every child fits in the same mold- or box- we should treat each one differently.
Opportunities- are endless- imagine every child graduating from high-school and going to college or trade school- creating scholarships & new grants where it is easy to make that choice to get a higher degree- these kids are the future – We should spend more in cultivating our kids to believe that higher learning is mandatory. 
(AOG) In your view, what has the district done well over last 5 years? What has the district done poorly that you would change?
(PC) I haven't seen a whole lot of a difference in Paulding County Schools. There has been a big effort to really step up the curriculum in the district but not a whole lot of results. We're still ranked at one of the lowest counties compared to a lot of the others. I like to see that number come up significantly- I believe there is a lot of work that needs to be done. 
 
I can't stress enough about what has been poorly executed within some of the schools in my district-We need to address some of the bullying in the schools that could lead to violence. We're not listening to the parents and that is an important issue that needs to be resolved as top priority. 
(AOG) To what degree are students in this district on track for postsecondary readiness? How do you know?
(PC) I believe that there are some schools in our district that does well in bridging high school and college learning in- order for our students to get a better- more clear understanding of achieving their goal to complete higher learning of education. We don't pour a lot of our resources in all the schools. We should be able to do a better job in getting not just some, but all our schools on the same path to higher learning- it comes down to funding.
(AOG) What is the current per-pupil spending rate in the district? What does that mean?
(PC) The average spending rate in the district seems to be between 6k- 12k depending on the grade- this means that we need to bring it down or shape it in a way that is bringing in the right results. The rate that we are spending and where we are ranked compared to other districts will not improve. The money will keep increasing but the results will stay the same if we don't know what we are doing. We need Fantastic Results& Conservative Spending in place.
(AOG) How should teacher performance be measured? What are some of the challenges inherent in evaluating teachers? What training do school leaders need to perform fair teacher evaluations? How should the district balance using evaluations for accountability and using them to help teachers improve?
(PC) This is a very sensitive and complicated topic. I believe we should pay our teachers more in general – it drives or attracts more students to the profession to get teaching degrees – we need more teachers because there is a community obligation to invest in our future- that being said- I believe that teachers who have earned their way and have done well I their craft, should be paid even better. This is not an easy job- yet they go on doing what they love to do.
I don't know how you would measure a teacher's effectiveness- through standardized testing? The scores would only prove how well a teacher can teach to a test, but does the student end up learning anything- it really shows us nothing about growth percentiles. We need to take a student's background, family environment, passed education in order to see how far he or she will complete the finish line to a degree- but if your asking a teacher to jump right in and teach – to get great scores without knowing a child's background- is difficult. Each child is different and they learn differently, whether it is audio, visual, or hands on learning. A good teacher will figure out the best way to teach a student- not sure how far a standard test will go
What drives the best teachers to work so hard is an innate belief in the importance and quality of the work they do. They don't see their duties as simply a job, but as something deeper, and important to society as a whole. Teachers don't lower expectations for the struggling child; they try a different approach or strategy. It's all about a relentless focus on helping students grow more proficient. I believe we should change our approach on how we look at teachers to trust in the work that they do and that they should be able to create effective strategies that clicks to a student-when they get it- 
(AOG) In your past professional experience, what criteria do you use to make decisions about hiring people, retaining goods and services, or the effectiveness of a course of action? How will you use these criteria when making decisions as a school board member?
(PC) I am a strong believer in checking every individuals' background. I also believe in the relationships business & vendors have around the community that gives me a good idea of what to expect and the reliability of that individual or vendor of service. Every decision we make reflects on us as a board member- and anything that goes wrong-comes back to us as board members- so we have to get it right.
(AOG) What are your views on open data and transparency of information? What kinds of school district information should be made public?
(PC) If it is anything like the Public School Financial Transparency Act that is being proposed in congress, I am for it. We should make it easy and open for parents, our community to read and download the material that we provide including our policies, how we spend our money, our administrators and who they are, instruction, support, fundraising, maintenance, etc.. I have no problem making new ways for the taxpayers to have easy access to any and all information. This is a bi- partisan support proposed, and there should not be an issue that anyone of our board members should have.
(AOG) What specific steps would you take as a school board member to improve transparency and make school district information more widely available?
(PC) We should have an open data base to go to with an open searchable bar for any information our taxpayers need-. This is there money. They should know what we are spending it on… if there is anything new or if the Board votes on an issue- that we are able to update that information within 24 hours of the vote. Period.