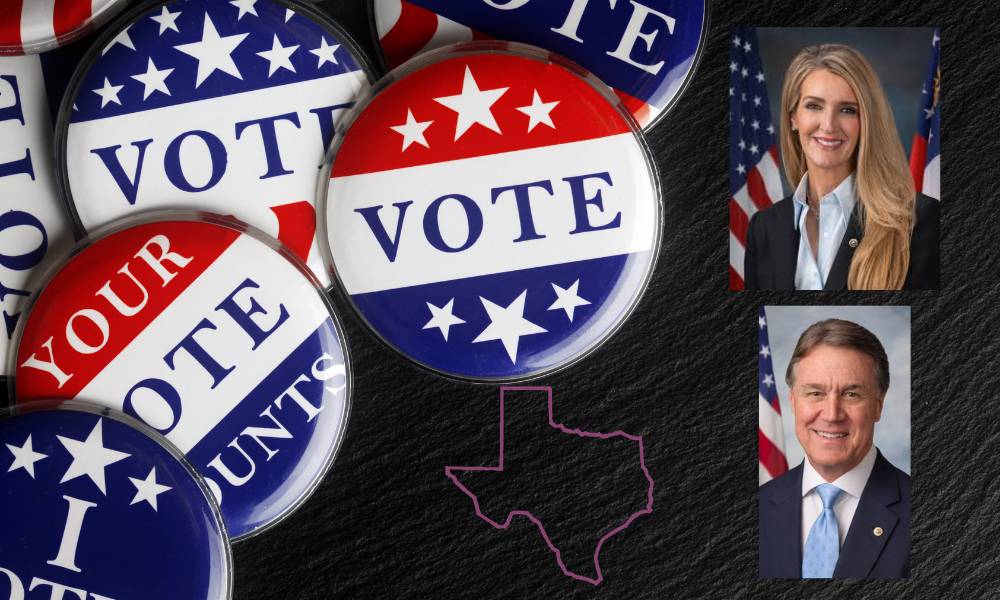 Hours after several Georgia state senators praised the move, U.S. Senators from Georgia applauded the lawsuit filed against the state of Georgia by Texas.

Senators David Perdue and Kelly Loeffler issued a joint statement as news of the suit against four states in an attempt to reverse Biden's victory. In addition to Georgia, Pennsylvania, Michigan, and Wisconsin are named in the suit. Texas attorney general Ken Paxton filed the suit with the United States Supreme Court, a litigation avenue permitted when a state is suing another state.  Specifically, the lawsuit claims the four states named did not do enough to protect the election process from falling victim to absentee ballot fraud, diminishing "the weight of votes cast in states that lawfully abide by the election structure set forth in the constitution." State election officials in each of the four states have said that no issues of widespread voter fraud were uncovered during their investigations and audits.
The joint statement was released as follows:
"We fully support President Trump's legal recourses and Attorney General Paxton's lawsuit. The President has every right to use every legal recourse available to guarantee these simple principles: every lawful vote cast should be counted, any illegal vote submitted cannot be counted, and there must be full transparency and uniformity in the counting process. This isn't hard and it isn't partisan. It's American. No one should ever have to question the integrity of our elections system and the credibility of its outcomes."
Sen. Greg Dolezal (R – Cumming), Sen. William Ligon (R – Brunswick), Sen. Brandon Beach (R – Alpharetta), Sen. Burt Jones (R – Jackson), Sen. Jeff Mullis (R – Chickamauga), Sen. Tyler Harper (R – Ocilla), Sen. Blake Tillery (R – Vidalia), Sen. Marty Harbin (R – Tyrone),  Sen. Renee Unterman (R – Buford), Sen. Carden Summers (R –  Cordele), Sen. Bruce Thompson (R – White), Sen. Steve Gooch (R – Dahlonega), Sen. Billy Hickman (R –Statesboro), Sen. Elect Jason Anavitarte (R – Dallas), Sen. Elect Sheila McNeill (R – Brunswick), Sen. Elect Russ Goodman (R – Valdosta) released the following statement:
"We applaud the State of Texas for recognizing that the failure of the State of Georgia to follow its own election laws has violated the Equal Protection Act of the U.S. Constitution. This systemic failure to follow the law has allowed misconduct, fraud, and irregularities throughout the voting process of this state. These failures and other fraudulent activities were brought to light at the hearing held in the Georgia State Senate Judiciary Subcommittee last week. We urge the U.S. Supreme Court to accept this very important case submitted last night by the State of Texas.
Our U.S. Constitution requires us to defend our democratic Republic against all its foes. Article IV, Section 4, of the U.S Constitution guarantees to every State in this Union a Republican Form of Government. A Republican Form of Government means a government in which the supreme power resides in a body of citizens entitled to vote, and not just vote, but vote knowing that their vote authentically counts so that they can entrust their will to elected officials who will faithfully govern according to law. We are the trustees of the people, and we must secure their vote against all those, both foreign and domestic, who would defraud them of their collective decision at the ballot box."