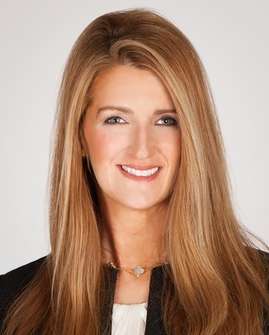 The following press release was issued by the Loeffler campaign on Wednesday, April 8th:

Today
, the Wall Street Journal 
published
 an op-ed penned by U.S. Senator Kelly Loeffler that sets the record straight on stock transactions made by 3rd party money managers. In it, she re-affirms that no material information was shared at the January 24th COVID-19 briefing and announces the liquidation of the managed accounts under attack by her opponents. Loeffler concludes with a vow to move past the distractions created by the radical left and focus solely on providing relief to Georgians impacted by COVID-19.
Sen. Loeffler's investments are managed by third-party advisors at Morgan Stanley, Goldman Sachs, Sepio Capital, and Wells Fargo. These professionals buy, sell, and option stocks on behalf of Sen. Loeffler and her husband. Neither Sen. Loeffler nor her husband direct trading in these accounts. These trades are disclosed routinely and publicly in full compliance with the law.
"As longtime executives at a Fortune 500 financial-services firm, my husband and I put this arrangement in place to insulate ourselves and our colleagues from these sorts of unfounded accusations. In financial services, there is always a risk of coming into contact with nonpublic material information, so the decision to separate ourselves from directing our investments—long before I was appointed to the Senate in January—was an easy one."
The media and Loeffler's opponents have cherry picked transactions made by 3rd party money managers and assigned intent. They have falsely characterized and elevated a January 24th COVID-19 briefing for political purposes.
"In its hunger to place blame, the media fixated on a fantasy of improper congressional trading, stemming from a Jan. 24 briefing I and other Senators attended with health officials. But based on contemporaneous reporting and public statements by the officials who provided the briefing, there was no material or nonpublic information discussed."
Sen. Loeffler left the private sector to serve in the United States Senate. She's a political outsider who is working to shake up the status quo in Washington and deliver results for Georgians.
"I knew when I started my campaign that our business success would become the target of attacks. That's politics. But these allegations go well beyond what should be considered acceptable. We have spent our entire lives building careers based on integrity and hard work. I am dedicating my Senate career to serving and giving back to a state that has given me so much. Every quarter, I donate my salary to local charities because I came to Washington to make a difference, not a paycheck."
To end the false political attacks and focus solely on COVID-19 response, relief, and recovery efforts, Sen. Loeffler is liquidating the managed accounts under attack.
"I'm not doing this because I have to. I've done everything the right way and in compliance with Securities and Exchange Commission regulations, Senate ethics rules and U.S. law. I'm doing it because the issue isn't worth the distraction. My family's investment accounts are being used as weapons for an assault on my character at a time when we should all be focused on making our country safe and strong."
Loeffler refuses to play political games as Americans endure the impact of a global pandemic. She is putting people – not politics – first.
"Throughout this crisis I've been working hard to contribute legislative provisions that support essential medical devices, rural health care, telehealth, small businesses and Main Street employers. I will continue to focus on serving our country and the people of Georgia."
Democrats have hammered Loeffler over the reports, releasing a campaign ad last week.
"Senator Loeffler's stock trading in the middle of the coronavirus outbreak is just the latest example of how she would rather help herself than help Georgia families," said Alex Floyd, spokesman for the Democratic Party of Georgia. "Even after her 'unseemly' trades came to light, Loeffler still won't clearly answer questions about her trading history during a public health crisis. It's time for Loeffler to be honest with Georgia voters and call for a Senate Ethics Committee investigation to answer any and all questions about her shady stock transactions."