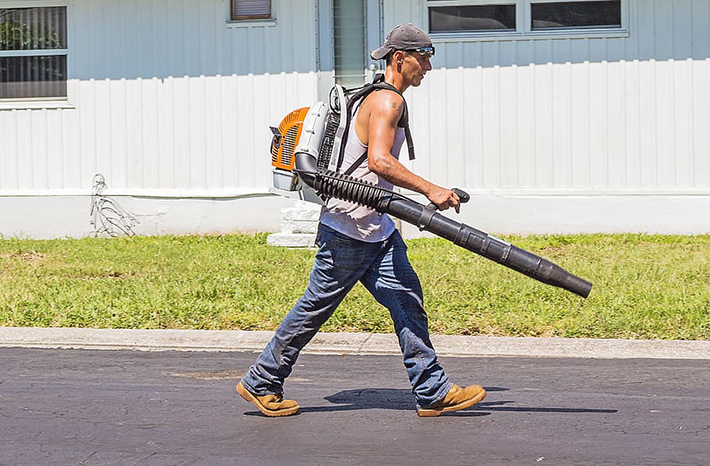 Senator Shawn Still (R – Johns Creek) introduced Senate Bill 145, also known as the "Landscape Equipment and Agricultural Fairness (LEAF) Act," which would prohibit any regulations that differ gasoline-powered leaf blowers from similar equipment such as battery powered landscape tools.
"Property owners can make their own decisions about what equipment is used and this bill does nothing to change that. Athens-Clarke County recently approved $100,000 to purchase battery operated equipment for use on their properties," said Sen. Still. "I have worked with industry leaders from across the state to craft legislation that does not discourage the use of battery powered equipment, but ensures that Georgians are still able to utilize gas-powered utilities when battery powered tools cannot get the job done. This bill would prevent government overreach that restricts devices on the property of others and will aide those who work to keep Georgia beautiful."
This legislation would create a uniform standard for leaf-blowing equipment across the state.
"We are a residential landscape company and have been strong advocates of utilizing battery-powered maintenance equipment. We have seen consistent improvements over the last five years in both power and run time, but we haven't seen costs go down, and this is a major obstacle for companies," said Pam Dooley, owner of Plants Creative Landscapes. "Additionally, an eight-hour run time for batteries used in blowers during heavy leaf season falls well short of what landscape professionals require. Because of these two challenges, we continue to use a combination of gas and battery-powered products."
"Gasoline leaf blowers have the power and run time needed to move large volumes of debris on job sites," said Teddy Russell, CEO of Russell Landscape Group. "Battery and electrical equipment continue to improve, but simply do not fit our commercial application needs. Additionally, uniform equipment use ordinances are essential for our employees serving clients across the metro region."
sb145 02162023

SB 145 has been referred to the Senate Committee on State and Local Governmental Operations.
---
Sen. Shawn Still represents the 48th Senate District which includes portions of Forsyth, Gwinnett, and Fulton counties. He can be reached by phone at 404.656.0044 or by email at Shawn.Still@senate.ga.gov.