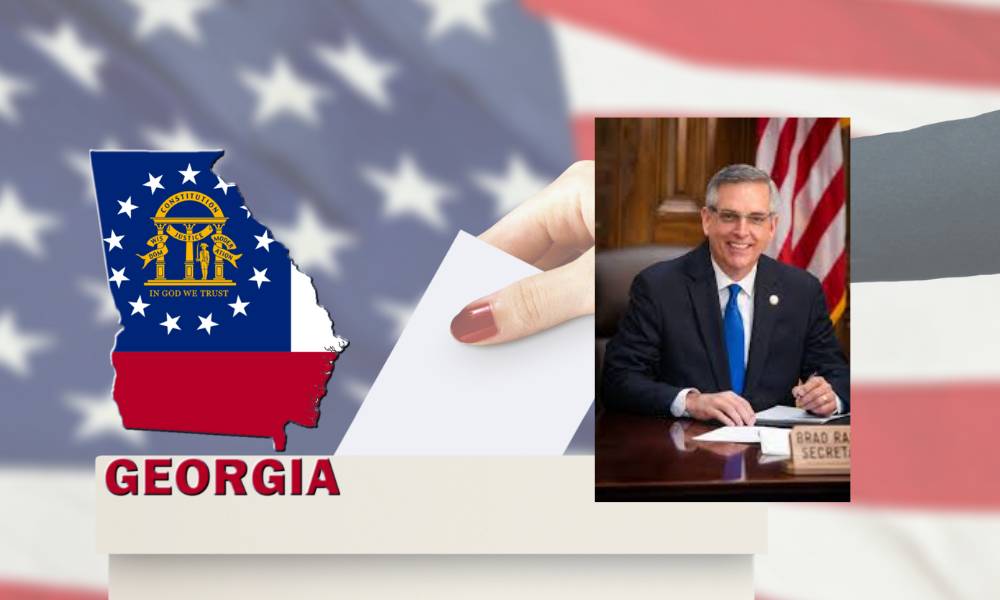 This is a press release from the Georgia Secretary of State's Office – Tuesday, November 17, 2020 @ 1:30 P.M.
Secretary of State Brad Raffensperger last week ordered Pro V&V, a U.S. Election Assistance Commission certified testing laboratory, to do an audit of a random sample of machines to confirm no hack or tamper: "Pro V&V found no evidence of the machines being tampered."
"We are glad but not surprised that the audit of the state's voting machines was an unqualified success," said Secretary Raffensperger. "Election security has been a top priority since day one of my administration. We have partnered with the Department of Homeland Security, the Georgia Cyber Center, Georgia Tech security experts, and wide range of other election security experts around the state and country so Georgia voters can be confident that their vote is safe and secure."
Pro V&V, based in Huntsville, Alabama is a U.S. Election Assistance Commission-certified Voting System Test Laboratory (VSTL), meaning the lab is "qualified to test voting systems to Federal standards." VSTL certification is provided for under the Help America Votes Act of 2002. Pro V&V's accreditation by the USEAC was also recommended by the National Institute of Standards and Technology (NIST), the U.S. government's physical science laboratory dedicated to creating standards and measures that would help America be the leading science innovator in the world. NIST contributes regularly to the development of cybersecurity and elections security standards for the U.S. and the world.
Pro V&V conducted an audit of a random sample of Dominion Voting Systems voting machines throughout the state using forensic techniques, including equipment from Cobb, Douglas, Floyd, Morgan, Paulding, and Spalding Counties. ICP (precinct ballot scanners), ICX (ballot marking devices), and ICC (central absentee ballot scanners) components were all subject to the audit. In conducting the audit, Pro V&V extracted the software or firmware from the components to check that the only software or firmware on the components was certified for use by the Secretary of State's office. The testing was conducted on a Pro V&V laptop independent of the system.
According to the Pro V&V audit, all of the software and firmware on the sampled machines was verified to be the software and firmware certified for use by the Office of the Secretary of State. Coupled with the risk-limiting audit of all paper ballots relying solely on the printed text of the ballots, these steps confirm the assessment of the Cybersecurity and Infrastructure Security Agency that there are no signs of cyber attacks or election hacking.