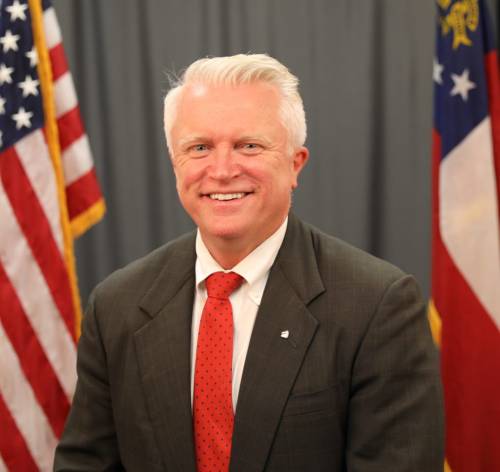 A bill proposed in the Georgia Senate would cap the interest rate of car title loans and limit how much lenders could collect in the event of a default.
Senate Bill 329 was introduced at the end of January by State Senators Randy Robertson, Chuck Hufstetler, Zahra Karinshak, Ed Harbison, and Sheikh Rahman. The bill is a bipartisan one as Robertson and Hufstetler are Republicans and Karinshak, Harbison, and Rahman are all Democrats.
The lengthy 32-page bill specifically seeks to cap the interest rates at 36% annually for any car title loan issued in the Peach State. Additionally, it seeks to prohibit the lender from continuing to collect interest on the loan after the sixtieth day after the borrower has failed to make a monthly payment by the due date "unless the borrower is concealing the motor vehicle."
The legislation also outlines how lenders disclose parameters of the title loan.
Other consumer loans of a similar nature are capped by the state and none currently have rates above 60%, but car title loans fall into a different category alongside pawned items. Those are subject to interest rates of 25% per month for the first 90 days, then 12.5% per month for every 30 days thereafter, according to Northwest Georgia News. Consumer advocates in favor of the bill say the type of loans are predatory in nature and prey on those in need. They have even gone as far as to call the car title loans 'loopholes' in the title pawn industry.
Robertson told The Calhoun Times that he's pushing the measure because of a constituent in his district, which encompasses Columbus, whose "elderly father pawned the title to his car to pay his utility bills, then fell into a hole from the increasing monthly payments of the loan's 166% interest rate." He also told the newspaper that his bill will "ease generational poverty" and "empty prisons and jails."
To assist in getting the initiative passed, the bill has been combined with another initiative which includes moving the regulation of consumer loans like these to the Department of Banking and Finance from the current Department of Insurance. This is something that's already been accounted for in Kemp's proposed FY 2021 budget.
The measure has been assigned to the Senate Finance Committee, of which co-sponsor Hufstetler is the Chairman. It has not yet had a hearing.