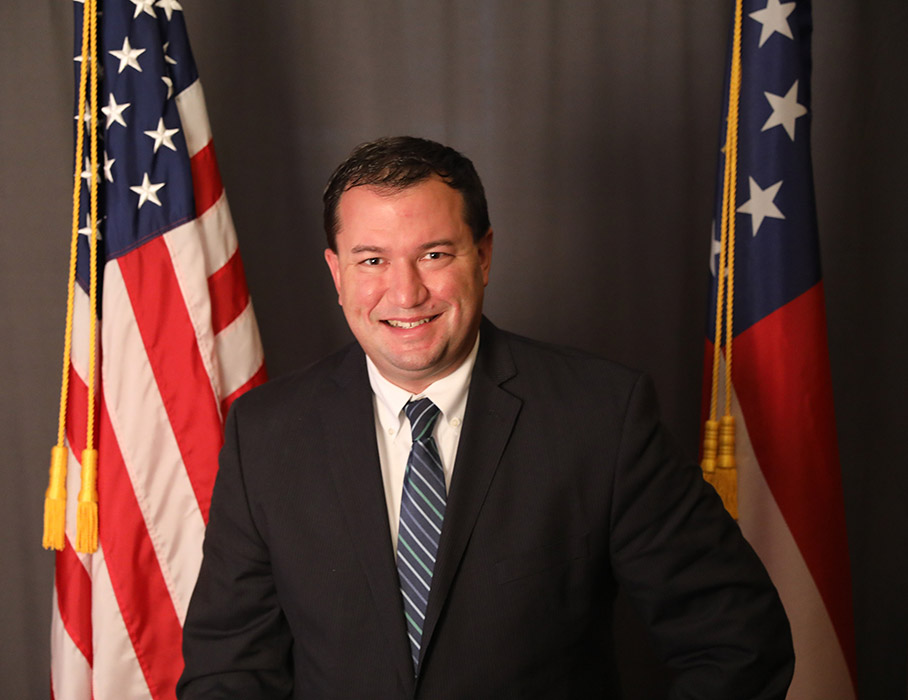 During the upcoming 2022 session, the Georgia General Assembly will take up Senate Bill 316 authored by Sen. Jason Anavitarte (R – Dallas), along with Co-Sponsors Senator Brian Strickland (R – McDonough), Senator Randy Robertson (R – Cataula), and others which would require local boards of education to notify students and their parents that certain acts of cyberbullying may be considered stalking.
"Cyberbullying has emerged as one of the most prevalent and most dangerous forms of harassment taking place in our schools," said Sen. Anavitarte. "In situations where the bullying escalates to stalking, it is important that we have legal mechanisms in place to ensure our students are safe and protected. This idea of this bill was from a student at North Paulding High School who believes that we need to address this crisis for our youth in the community.  I look forward to working with my colleagues in the General Assembly to enact this bill which will provide additional security for all students and send a strong message that bullying of any kind will not be acceptable."
"Stalking and bullying can have long term and detrimental effects on a young person," said Sen. Strickland, Chairman of the Senate Judiciary Committee. "I support Senator Anavitarte and his efforts to stand up to this behavior and make certain that those that are 18 or older especially know that this behavior won't be tolerated."
"It should be clear to every Georgia citizen that the big-three social media companies; Facebook, Twitter, and Instagram, have completely overwhelmed traditional media and infected the lives of every citizen in the United States and every community throughout the world," said Sen. Robertson. "These profit-before-people media companies have intentionally ignored their obligation to protect Georgia's families from the horrific damage caused by cyberbullying and cyberstalking. This complete lack of compassion should be a clear signal to every member of the Georgia General Assembly that it is our responsibility to establish strong and enforceable protections. These protections must shelter our citizens from the physical and psychological damage caused by cyberbullying and cyberstalking. SB 316 moves us in a direction that will allow us to properly serve and protect Georgia families."
First Reader Summary: A BILL to be entitled an Act to amend Article 7 of Chapter 5 of Title 16 of the Official Code of Georgia Annotated, relating to stalking, so as to provide that a person 18 years old or older who commits the offense of stalking against a minor shall be guilty of a high and aggravated misdemeanor; to provide for penalties; to amend Subpart 2 of Part 2 of Article 16 of Chapter 2 of Title 20 of the Official Code of Georgia Annotated, relating to public school disciplinary tribunals, so as to require local boards of education to provide notice to students and parents of students that some acts of bullying and cyberbullying can constitute criminal violations, punishable by fines, imprisonment, or both; to provide for an effective date; to repeal conflicting laws; and for other purposes.
Senate Bill 316 was introduced March 29, 2021 and will be first read during the 2022 session. You can read the full text of the bill below or here–> https://www.legis.ga.gov/legislation/60762
Senator Jason Anavitarte sb 316