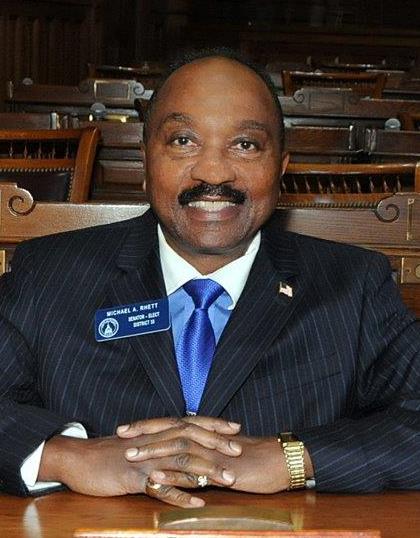 State lawmakers are seeking to create an authority to provide state-funded higher education grants for public safety workers in Georgia.

The bipartisan bill sponsored by Senator Michael Rhett was filed on Wednesday. Senate Bill 19 has the support of fellow Democrat Ed Harbison and Republicans John Albers and Kay Kirkpatrick.
In the bill's introduction, the legislation makes a declaratory statement about the value of public safety workers in the state of Georgia:
The General Assembly finds that certain citizens provide for the public safety of this state and protect persons and properties within the state and that such citizens provide an extraordinarily valuable and vital public service to the state and to citizens and properties within the state. The purpose of the General Assembly, as provided for in this subpart, is to enable the authority to provide educational grant assistance to such citizens, with such education serving to enhance the professionalization of the provision of public safety and to aid in the retention of such citizens in public service to this state.
Senate Bill 19 would provide grant money in a Public Safety Officer Higher Education Fund for public safety workers pursuing their first baccalaureate degree at an institution in the University System of Georgia in a full-time or part-time capacity with a 2.0 GPA, and has been a public safety officer for at least 36 months. "Public safety officer" under the bill includes sheriffs and deputy sheriffs, firefighters, law enforcement officials with municipal, state, school, or county agencies, and emergency medical technicians.
Those who accept the grant would be required to accept a contract to maintain full-time employment for six months for every semester of grant funding received. If the contract terms are not met, the public safety worker would have to pay back the money to the state fund, with interest, excluding instances where work is stopped because of a disability.
The fund would be created under the Georgia Student Finance Authority, would be permitted to accept donations and gifts from outside sources for funding, and would:
Manage appropriated state funds for tuition

Determine how many individual grants for students will be available

Establish a subsidiary corporation to administer the Fund which would be a nonprofit organization
The amount of state appropriations is not determined in the legislation and it is not mentioned from where the funds would originate.
The bill has not yet been assigned to a committee.
You can read the bill below. [If you're reading on a mobile device or having trouble loading the PDF, click here to read the bill.]
Lawmakers have until the 28th legislative day of session to pass legislation out of their respective chambers and on to the opposite legislative body in order for the bill to have an opportunity to become law this year. The legislative calendar has not yet been set.
SB 19_2019