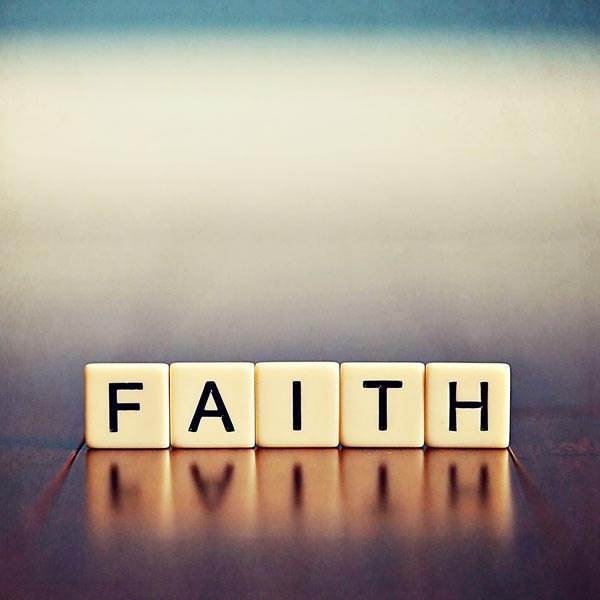 The Democratic Party of Georgia is going after Republican Brian Kemp for his support of religious freedom protections that mirror federal laws already in place.
The state party has sent out a number of press releases in recent days calling Kemp's stance on RFRA 'job-killing" and "discriminatory." Kemp has said he would support a state-level piece of legislation that mimics what's in place on the federal level, a bi-partisan measure implemented under the Clinton administration.
The Democratic Party of Georgia (DPG) recently chasitised Kemp for supporting the relocation of a new company to Georgia, saying it would not have had Kemp been Governor:
Brian Kemp celebrated the announcement of a new Sandy Springs headquarters for Inspire Brands, the new restaurant company that grew out of Atlanta-based Arby's Restaurant Group, Inc. and includes Buffalo Wild Wings and R Taco.
There's just one problem with Kemp's "Jobs, Jobs, Jobs" tweet: Arby's was among the Georgia companies at the forefront of the campaign against RFRA, legislation vetoed by Governor Nathan Deal, which would have enacted a license to discriminate against Georgia's LGBTQ community.
Brian Kemp strongly supports RFRA, which has been a disaster for other states. In fact, states like Indiana and North Carolina that have enacted discriminatory legislation have seen major companies declining to create jobs within those states as a direct result of the new discriminatory laws.
Suffice it to say: If Kemp were governor, he would have signed RFRA into law, and Inspire Brands would probably have taken its headquarters elsewhere.
The DPG also facilitated a press conference telephone call among business owners and leaders "to condemn Brian Kemp's support for RFRA," saying it would hurt Georgia's economy.
From their press release:
Colton Griffin, CEO of Flourish Software, talked about the LGBTQ Georgians he has met as Democratic Party of Georgia LGBTQ Caucus Chair. These Georgians," said Griffin "made a choice to stay in our great state because they feel welcomed and at home here. But if Brian Kemp were to become governor, he would sign RFRA into law, and lifelong LGBTQ Georgians would no longer feel welcome." He also noted that many Georgians "grew up in another part of the county but decided to make Georgia their home. They came to Georgia because we are a welcoming state of opportunity, and because we have a lot of good places for LGBTQ people to work. But if Brian Kemp were to become governor, he would sign RFRA into law, and Georgia would no longer be a welcoming place to LGBTQ Americans – many of them the best and brightest in their respective fields – and who would want to live here."
Other states like Indiana and North Carolina, which have enacted discriminatory legislation, have seen disastrous economic consequences. Georgia Representative Miriam Paris, a member of the Economic Development & Tourism Committee, spoke about her work with job creators across Georgia and the impact RFRA might have. "The fact of the matter is: RFRA could be dead in its tracks tomorrow if Brian Kemp would simply pledge to veto it in any form. Our job creators could breathe a sigh of relief. But this is not in Mr. Kemp's lexicon. He will not do what's right for Georgia."
"Brian Kemp has decided to threaten Georgia's economy and appeal to a very small group of people who oppose equality for LGBTQ Georgians," added Paris. "Under Stacey Abrams' administration, RFRA will never see the light of day, Georgia companies will attract the best and the brightest, and Georgia will thrive."
"For my catering business to thrive, I need all of Georgia's economy to thrive." said Kushina Catering owner Yohana Solomon. "If the film industry takes its business elsewhere, my business suffers. If conventions and visitors go to other states instead of Georgia, my business suffers. If jobs and people leave our state, my business suffers. We are one Georgia family. If Brian Kemp becomes governor and signs RFRA into law, we all lose."
According to the Atlanta Metro Chamber of Commerce, Georgia stands to lose more than $1 billionin revenue if RFRA is enacted.
Said Solomon, "I don't want to lay off my employees. I want to create jobs and hire even more Georgians, and I want my current employees to know that they have a workplace and a state that supports them, even if Brian Kemp does not. As a business owner, the issue of RFRA is important to me and a big reason why I am supporting Stacey Abrams for Governor."
Andrew Feiler, President of Metro Developers, spoke about his experience as an employer and a developper of office and living space for Georgians. "I can tell you first-hand that RFRA is terrible for business. You don't have to take just my word for it; More than 400 major companies headquartered here in Georgia who have come out against this awful legislation."
More than 400 companies headquartered in Georgia oppose RFRA because it would be bad for the state's economy and send the wrong message about Georgia.
Feiler also took issue with Brian Kemp's latest comments on RFRA. "Let's be clear: Georgia's business community opposes any kind of RFRA in Georgia, including the version that Kemp says he wants to sign. It doesn't matter what Brian Kemp says. It matters what Georgia employers believe. It matters what the film industry believes. It matters that these 400+ Georgia businesses oppose RFRA in any form."
"We cannot have Brian Kemp as our next governor. We need to elect Leader Abrams," he said.
Kemp, Abrams and Libertarian Ted Metz will face off November 6 in the General Election.