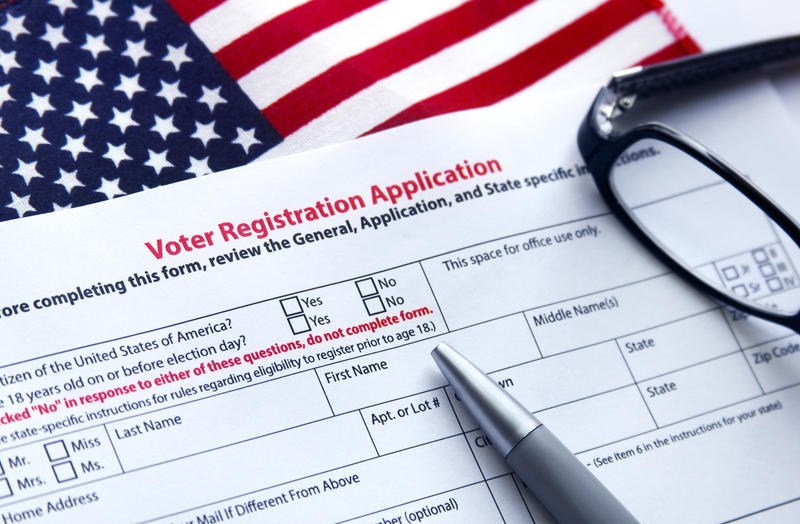 The Georgia Secretary of State's Office announced Thursday that it is extending the voter registration of roughly 22,000 people whose registration had been cancelled Monday night as part of routine, legally required list maintenance. The 22,000 records that are being moved back into inactive status are people who last had contact with the voter registration system between January and May 2012.

"We are proactively taking additional steps to prevent any confusion come the day of the election," said Secretary Brad Raffensperger. "We are taking the unprecedented step to give certain individuals who have been identified as having moved and in need of updating their information additional time to vote or contact their county elections office to update their registration."
The affected individuals voted or had some other type of contact with the voter-registration system in early 2012 but not since. When the list-maintenance process was begun in June of 2015, it searched for the registrations of people who had not voted or had any other type of contact with their county elections office (like submitting an updated registration, requesting an absentee ballot, or signing a petition) since before June 1, 2012, and classified them as inactive voters. The additional step taken today gives voters who had contact with the system in the first five months of 2012, but not since, additional time in inactive status prior to being removed from the rolls.
All voters are required by Georgia law to update their voter registration information if they move. Voters can check that their voter registration is accurate and up to date on the Secretary of State's My Voter Page (https://www.mvp.sos.ga.gov/MVP/mvp.do) and update their voter registration information through that same page.
A 1993 federal law requires states to maintain their voter-registration list. Georgia is one of nine states that cancel the registration of people who have not had contact with the registration system for a period of time and have not responded to mail sent to their last known address asking for confirmation, a process spelled out in decades-old state law and upheld by the U.S. Supreme Court.
People who have not had contact for three years were classified as inactive voters and were sent a confirmation request. If they did not respond, then after two general elections – four years – they were sent another notice by mail with a postage-paid postcard asking again for a confirmation or an update on their address.
None of these 22,000 responded to either request.
Ways they can contact the registration system include voting, signing a petition on any topic, applying for or renewing their driver's license, contacting their county voter registrar, or updating their address online at mvp.sos.ga.gov. All of these ways are also available to any eligible person whose registration was cancelled so they can register again to vote.
"We have added many ways to make it easy to register to vote and update registrations, which is why we have a record number of registered voters in Georgia," Raffensperger said. "Georgia is a leader in voter convenience with automatic registration, three weeks of early voting – including a Saturday, and no-excuse absentee voting."
Secretary of State Brad Raffensperger supported legislation enacted by the Georgia General Assembly which extends the period of no contact from three years to five years before a voter is classified as inactive.
This is a press release from the Georgia Secretary of State's Office.