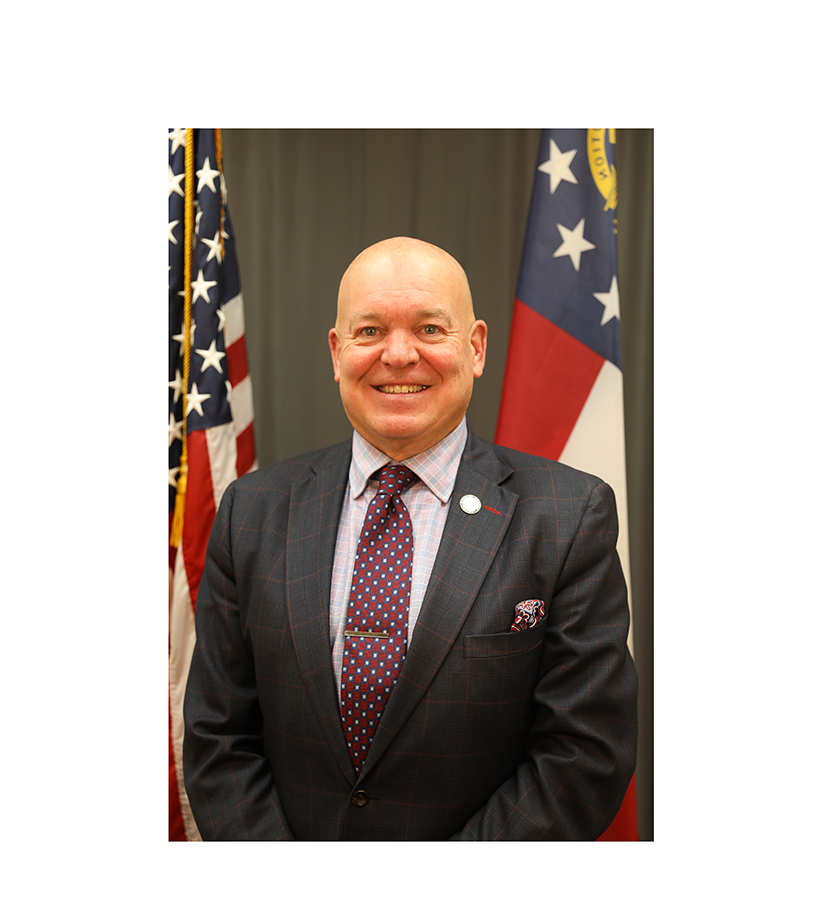 By: Sen. Mike Dugan (R – Carrollton)

The 2022 legislative Session has officially convened and the General Assembly has kicked off our annual 40-Day term to pass legislation that improves the lives and livelihoods of all in our state. While the first week of a session can occasionally be occupied by ceremonial motions, I am pleased to say the groundwork appears to already be laid for a productive and fruitful term. During our first week, Governor Brian Kemp delivered his fourth annual State of the State Address, in which he outlined his budgetary and legislative priorities for the session. As Senate Majority Leader, I am also working with our caucus on a number of proposals which seek to cement Georgia's reputation as the best state in the country to live, work and raise a family.
As the seat of Georgia's state government, our state Capitol building simultaneously serves as a meeting place for the General Assembly, as well as a museum where visitors can learn more about Georgia's history. All across the Capitol's grounds, you can find statues, monuments and portraits recognizing Georgians and others who helped to shape the history of our state. You can find the likenesses of President Jimmy Carter, Dr. Martin Luther King Jr., and nearly every individual who formally served as Georgia's governor. Sen. Jason Anavitarte (R – Dallas), has introduced a measure to add another important statue of a Georgia native to the Capitol grounds for future generations of Georgians to learn about. Senate Bill 326 would call for a statue of United States Supreme Court Justice Clarence Thomas to be placed on the grounds near the state Capitol. Justice Thomas has served with distinction on our nation's highest court and broke barriers and overcame adversity to have that privilege. Establishing a statue in his honor is more than fitting and I look forward to supporting Sen. Anavitarte in this effort.
Last week, Governor Brian Kemp delivered his fourth annual State of the State Address in which he outlined his policy and budget priorities for the 2022 session. The Governor's speech highlighted the fact that while Georgia was not spared from the economic impact of COVID-19, we have bounced back better and stronger than anticipated. This is clear when assessing a number of metrics, including Georgia's historically low unemployment rate of 2.8%.
Over the last few years, the Senate has worked on measures to enhance healthcare throughout our state and particularly improve health outcomes related to infant and maternal mortality. I've worked closely with the Governor to curb Georgia's infant and maternal mortality rate. In three years time, we expanded coverage from sixty days to one year. This increased access and expansion aids mothers and newborn children and will play a critical role in reducing our infant and maternal mortality rate.
In keeping with the theme of improving healthcare outcomes for all Georgians, I am proud to support Senate Bill 330, known as the "Giving the Gift of Life Act", sponsored by Sen. John Albers (R – Roswell). This bill will ensure that a potential organ donor will not be denied life insurance coverage due to their donation and will allow businesses to claim a tax credit for assisting their employees through the donation process. This bill will be a huge win for organ donors, recipients, and the businesses that employee them. Sen. Albers knows better than most about the organ donation process, as he selflessly served as a kidney donor for his son last year. I am excited to see this measure advance through the legislative process to create a healthier Georgia for all.
Finally, I want to mention another important issue, that of our high school athletic associations. Senate Bill 328, sponsored by Sen. Jeff Mullis (R – Chickamauga), would call for the creation of a nonprofit organization, designated by the state Board of Education, to govern our state's high school athletics. Athletics play a major role in our students' academic lives and this legislation, as well as several others that have been introduced, seeks to find a way to level the playing field and create a more equitable environment for our student athletes and the high schools where they play.
In the next few weeks, the Senate Majority Caucus intents to outline our legislative agenda for the session.  I think all will find our proposals to be timely and much needed in order to bolster state-wide public safety, provide greater assurance of online security, protect our students from potentially harmful instruction, and continue to grow Georgia's workforce development programs. If there's anything I can ever do for you, please do not hesitate to reach out to my office.