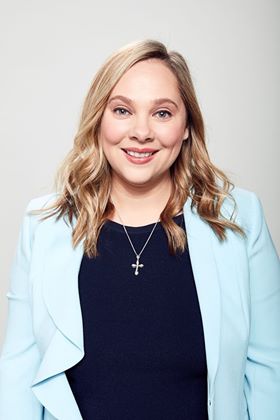 A national corporation owned by a candidate seeking political office in Georgia has issued a public statement on accusations by two Republican candidates.
The background on the story involving Democratic candidate Sarah Riggs Amico and Republicans Brian Kemp and Geoff Duncan can be found below. Kemp previously called on Amico to drop out of the race for Lieutenant Governor after news stories of sexual harassment lawsuits in her company came to light.
Kemp calls on Amico to drop out of Lt. Governor's race over racism and sexism at company, Amico responds
Below is the press release in its entirety sent out early this week:
Georgia's Democratic Lt. Governor nominee, Sarah Riggs Amico, her company, and a hard-working supervisor in Indiana who has nothing to do with Georgia, or politics for that matter, were victimized by false statements from Republican candidates Brian Kemp and Geoff Duncan.
Mr. Kemp's recent press release is replete with inaccurate and false statements.  For example, the title of the press release states that Jack Cooper Transport Company, Inc. ("Jack Cooper") is facing a "Sexual Assault Lawsuit." Not only is that statement patently false and intentionally misleading and hurtful, there are no claims for gender discrimination or sexual harassment against Jack Cooper or other defendants in the Indiana lawsuit, much less any hint or mention of a sexual assault taking place.  On the other hand, an employee complained that one of the plaintiffs in the lawsuit sexually harassed her. Jack Cooper investigated and then terminated the plaintiff based on the harassment allegations. Jack Cooper has a history and culture of prohibiting unlawful discrimination and workplace harassment and policies and practices in place to prevent and eliminate any such discrimination and harassment. In fact, Jack Cooper did take action when it received an internal complaint concerning workplace harassment and terminated the employment of the alleged harasser, who is now suing the Company under the guise of race discrimination.
Mr. Duncan's campaign has avoided issues that are important to Georgia voters and, instead, sullied the good name of Jack Cooper and a hard-working supervisor miles away in Indiana, simply to try to gain a political advantage. Mr. Duncan's campaign advisor shockingly called the supervisor "an openly racist and sexist supervisor."  Mr. Duncan's campaign made disparaging remarks without ever having talked to Jack Cooper or the supervisor.  These remarks are based solely on the unsubstantiated allegations in the original complaint, which has already been amended once to remove some of the more outrageous claims as well as one of the eleven plaintiffs.  Mr. Duncan's Spokesperson, Dan McLagan, has divined himself as judge and jury in the lawsuit, and carelessly and intentionally victimized the Company and supervisor's reputations for mere political gain.
Jack Cooper promotes equal opportunities and is a diverse and inclusive employer throughout its ranks, from top to bottom.  Indeed, that diversity and inclusion is evidenced all the way to the top of the company.  Jack Cooper is a certified woman-owned, controlled and operated business with a woman as its Executive Chairperson, its largest business unit is headed by a Mexican-American, and another of its business units is led by an African-American, whose wife is on the Board of Directors of the company.
The Indiana lawsuit was filed in April 2018 after the U.S. Equal Employment Opportunity Commission decided to take no action.  It is in the early stages of discovery, which will end in December 2019.  The case will not be tried until 2020, at the earliest.  Until that time, the allegations in the case are just that – unproven allegations.  Companies routinely are required to defend themselves against employment lawsuits that have no merit, and the fact that a lawsuit was filed does not mean it has merit.  Jack Cooper fully expects that it will establish that this lawsuit has no merit and prevail at its conclusion.
Jack Cooper is the leading over-the-road finished vehicle logistics company in North America, specializing in light vehicle transportation and logistics services. Over the past 85 years, the Company has earned a sterling reputation within the automotive industry through its commitment to excellence and integrity. Customers include major automobile original equipment manufacturers and the Company has received several industry awards and distinctions. The Company's service portfolio includes both transportation and value added services such as rail and yard management, vehicle inspections, title services, and third-party logistics. Jack Cooper is best known for its transport services, which operate under the Jack Cooper Transport business headquartered in Kansas City, Missouri. Founded in 1928, Jack Cooper Transport operates a fleet of more than 2,500 active rigs across a network of terminals throughout North America.