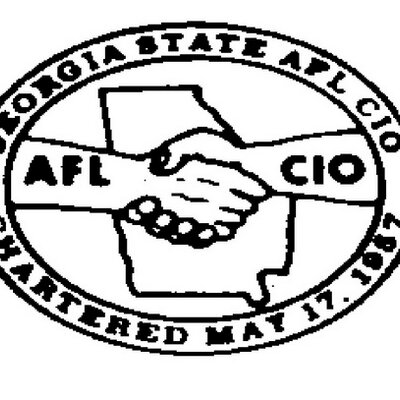 GOTV Radio Ad Airing on African American and Spanish-Language Radio
The AFL-CIO this week launched a massive get-out-the-vote campaign, airing ads on African American and Spanish-language radio in 26 targeted media markets across the country. The high six-figure buy marks the largest such investment in communities of color in the AFL-CIO's history.
The ad buy includes multiple media markets throughout Georgia, including Atlanta, Albany, Columbus, and Augusta.
"Stand up, speak out and be heard," the ad urges. "Vote for good jobs and a secure retirement. Vote for affordable, quality health care. Vote for dignity, equality and opportunity."
"The labor movement is in a unique position to mobilize these communities and turn people out to the polls. At a time when trust is so rare in politics, working people are still turning to our unions for guidance," said Julie Greene, AFL-CIO director of Political/Electoral Issues and Mobilization in a press release. "Whether we're at the door, on the phone, at the worksite, in the mailbox or over the airwaves, these conversations are going to make the difference over the next few weeks. We have the power to educate and mobilize our brothers and sisters."
The ads will air in English and Spanish through Election Day in the following markets:
Albany, Georgia
Albuquerque, New Mexico
Atlanta, Georgia
Augusta, Georgia
Cincinnati, Ohio
Cleveland, Ohio
Columbus, Georgia
Columbus, Ohio
Dayton, Ohio
Denver–Boulder, Colorado
Detroit, Michigan
Harrisburg–Lebanon, Pennsylvania
Jacksonville, Florida
Kansas City, Missouri
Lansing–East Lansing, Michigan
Las Vegas, Nevada
Miami–Fort Lauderdale, Florida
Orlando, Florida
Philadelphia, Pennsylvania
Phoenix, Arizona
Pittsburgh, Pennsylvania
Reno, Nevada
St. Louis, Missouri
Tampa–St. Petersburg, Florida
Toledo, Ohio
West Palm Beach–Boca Raton, Florida