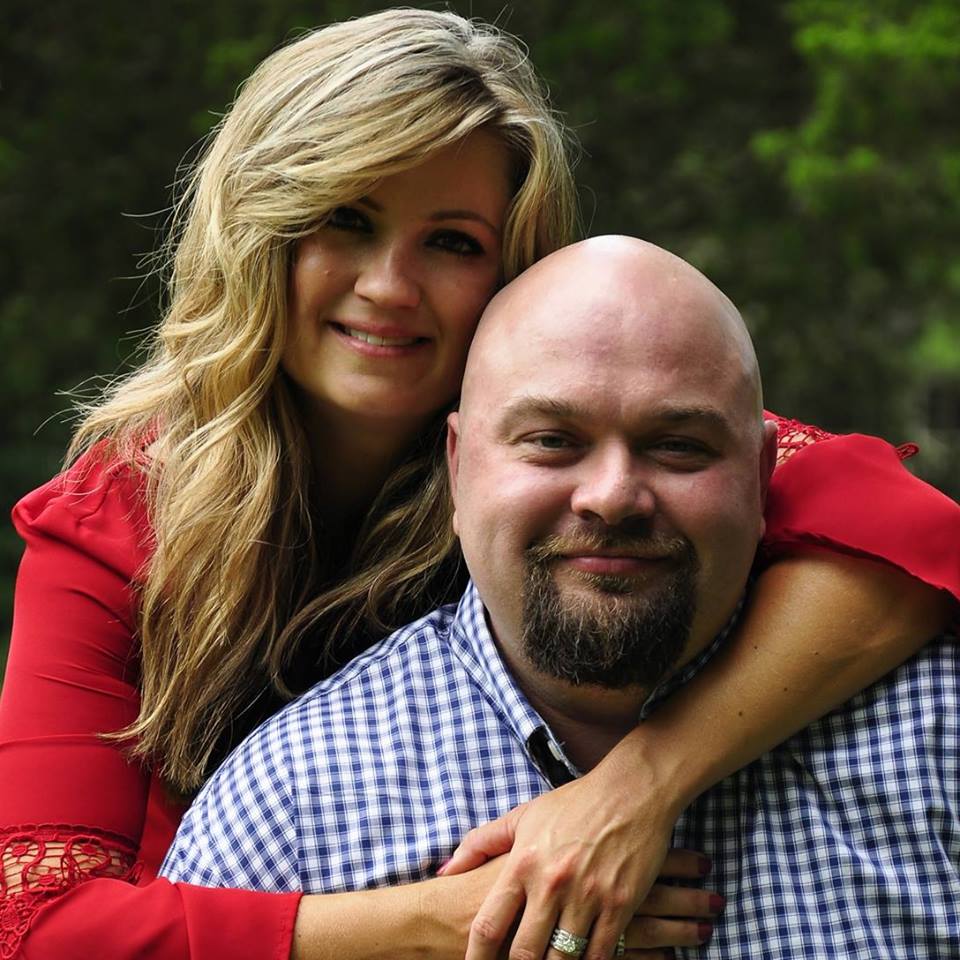 All On Georgia Paulding (AOG Paulding) sent 8 questions to the candidates running for House District 19. This is the third of 5 articles we're posting with the candidate's answers. Bryan Dobbs (BD) is one of the three Republican candidates running for Georgia House District 19. The following are the answers he provided to AOG Paulding, unedited.

I was born right here (at Cobb General but came home) in Paulding and I've lived in the same house my entire life. The land I live on has been in my family for over 200 years, before Paulding county was a thing. I don't bring this up to make those who recently moved here feel like an outsider, but rather, to highlight that I am not going anywhere. My roots in this community run very deep. I attended WC Abney elementary school, East Paulding Middle and then graduated from East Paulding High in 1998. Outside of school, I started flying airplanes when I was 7 years old but I haven't been current in a decade. During the summers I worked for my father in the grading business. After high school, I could have gone to work full time for his company, but I chose college. Berry College wasn't what I expected it to be, so I switched to Floyd college. I majored in Biology, but I met an astronomy teacher there who also taught scuba diving for the college. I took his scuba class and that became a career for me for the next few years. This allowed me to travel a lot and dive all the time. It kept me fed but there wasn't much money in it, so I went to work for my father.
Fast forward a few boring years and I married my wife, Michelle, who I have known since kindergarten. We had my first child (her third) and now I have three awesome kids. My dad passed away and shortly after that, I put everything I had on the line to open Dobbs Defense. This community was good to my business so as a way to give back I became involved in the community. I work with several charities and with our local law enforcement. I became involved with the Paulding Chamber of Commerce. After a short time, they asked me to sit on the board. I also work with the Dallas Rotary Club where I became master at arms. I've now endeavored upon representing my community at the capitol. I've stepped down from my leadership positions with the Chamber and the Rotary and crawled into the pit.
AOG Paulding – 1. Why should the voters elect you? What separates you from the other candidates?

BD – The voters should elect me because I am just like them. I get up every day and go to work, I live for my family, and I plan on staying here in HD19 for the rest of my life. I pay taxes like crazy, but I own a piece of it. My business is here and everything I love is here.

The things that separate me the most from the other candidates? I won't tow the line. I am the exact opposite of what we have representing us now. I am a conservative, but not a radical. I am not doing this because I need a job, I am doing this because I truly want to serve my community.
I am raising my kids here and I want them to have a reason to stay.
AOG Paulding – 2. If elected, what would your top priorities be?

BD – Actually representing the people of 19. I will pursue eliminating the state income tax in favor of a consumption-based tax, then work on whittling that down. I will actually fight for the people's liberties and support proactive medical cannabis solutions in Georgia. I believe in taking some power back from the Feds.

Mental health comes to mind, it is not a subject I am extremely versed on, but I know that mental health care in Georgia is severely lacking. It seems that the criminal justice system is one of only two ways into the mental health system here. Maybe it's a good idea to have fewer prisoners and more patients? More therapy and less mind-altering drugs on the streets.

This goes without saying but I'll say it anyway. Gun rights? Not one inch!
AOG Paulding – 3. What do you see as the #1 issue facing HD 19 today? If elected, what do you think you can do to address and resolve this issue?

BD – District 19 has a lack of representation. Sure, we have a representative but she represents herself. Property taxes have gone crazy out here. I realize that is a BOC/BOE issue, but due to lack of industry and tax money from that, it has left them with little choice. I would work to bring industry to the county. We have the land, we have half empty industrial complexes, we have a movie studio and we have…an airport. The airport isn't in district 19 and I don't know what to do to make that thing work. There is an answer, I don't have it yet.
AOG Paulding – 4. As a whole, what do you think of the job the Georgia legislature has done over the last several years? What would you have done differently?

BD – I think they've been doing fair to middling. As in, as little progress as possible up or down. This is exactly what politicians want for job security, no movement. They keep making new laws and not dropping old ones.  I would make fewer laws as a result create fewer criminals. I'm a no vote going in on most things until I'm convinced otherwise.
AOG Paulding – 5. Income inequality and wage stagnation are growing issues in our economy today. What do you think as a representative of Paulding you can do to help minimize the impact of these on the people in the district?
BD – I'm not sure I understand the concept of income inequality. Is it really a thing?

Wage stagnation can be overcome by decreasing the cost of living. If taxes were lower and people kept more of their money, if jobs were more prevalent, and local companies had more local business, then the perks would be shared all around. Workers tend to benefit more if their employer is making money in the community.
AOG Paulding – 6. Over the years we've seen the increase of businesses becoming more involved in politics. What do you think should be done about the influence of businesses and wealth helping set public policy?
BD – I think private industry would do a lot better without over-regulation. Businesses are involved in politics to fight regulation in their own industry. Or, they are there to buy off politicians. I think our politicians should be vetted better by the voters and corruption should be weeded out. I'm a dreamer.
AOG Paulding – 7. With the recent school shooting in Florida the issue of arming teachers has come up as well as looking for other solutions to help prevent them. Where do you stand on arming teachers? What do you think can be done at the state level to help protect Georgia's students?
BD – I'm all for arming teachers on a selective and voluntary basis utilizing the mechanism with HB60. I think there should be extensive training and they should have to qualify. I actually have a very good friend, who is a law enforcement training officer, writing up an 80-page training program for just this. I think mental health is a priority when it comes to protecting our children. I'd like to see a study on the various drugs and their possible roll in all this.
AOG Paulding – 8. Politically speaking, who is the one politician currently or historically you admire?
BD – Micah Gravely. He is the only representative I know personally who is representing his people. He works hard and he loves his district.