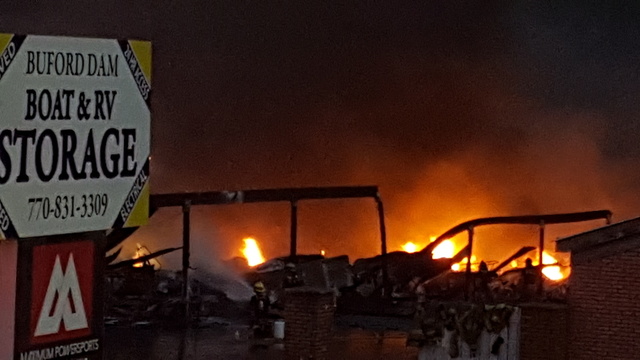 A fire over the weekend at a boat storage facility resulted in the total loss of almost 90 boats.

Gwinnett County fire officials say the blaze in North Georgia claimed 86 boats and four vehicles. Authorities were called to a boat business near Lake Lanier before dawn Sunday, where they found half the storage area engulfed in flames. Buford Dam Road Boat Storage on Little Mill Road at Buford Dam Road in Buford is where the losses occurred.
11Alive reports that "the fire in the retail and office area caused a collapse of the business's roof."
The security guard at the location was the one to phone local authorities. No one was injured in the blaze or during the process of battling the fire.