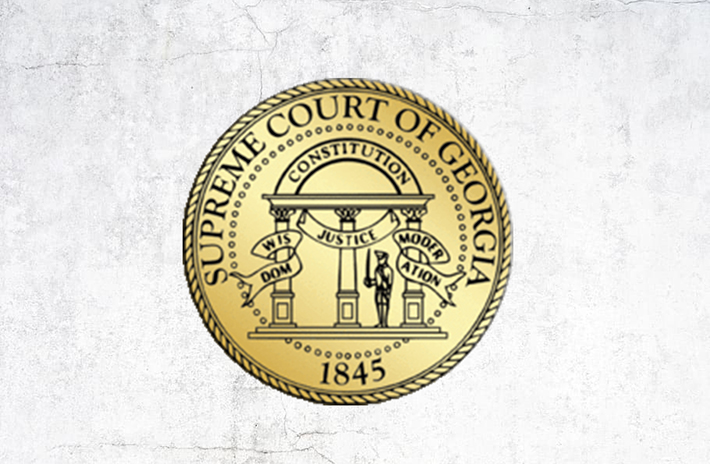 The Supreme Court of Georgia will hold its third day of October oral arguments at the Augusta-Richmond County Municipal Building on Thursday, Oct. 6.

It is tradition for the Court to hold special sessions at locations around the state for the purpose of making the Court's business and the judicial process more accessible to the public. However, the tradition was temporarily halted during the height of the COVID-19 pandemic. The Court's last remote special session was in Macon in 2019.
"On behalf of the Court, we are excited to resume this tradition of off-site oral arguments as yet another opportunity to make our work more accessible to the public that we serve and to better inform the public on the role of our Court in upholding the rule of law," said Chief Justice Michael P. Boggs. "We are especially excited to be doing this in a few weeks in Augusta—the hometown of our very own Justice Carla Wong McMillian. We would also like to extend our gratitude to the members of the Augusta Bar Association for hosting us."
The Court's October oral argument schedule includes two days of proceedings in its courtroom inside the Nathan Deal Judicial Center in downtown Atlanta on Oct. 4 and 5, while the third day of proceedings will be in Augusta. During this special session in Augusta, the Court will hear appeals in one civil case and one criminal case—Camden County v. Sweatt, Judge et al, S22A0837, and Johnson v. The State, S22A0964. Oral arguments will begin at 10 a.m. Eastern, following a brief attorney admission ceremony. All nine of the Court's Justices will be present.
"The Augusta Bar Association is honored to welcome our esteemed Supreme Court of Georgia to our community," said Augusta Bar Association President Katrell Nash. "This opportunity affords our city, especially the youth, a rare up close personal view of the workings of the justice system on the appellant level."
This special session is open to the media and the public. However, due to limited capacity, any media—print or broadcast—or large groups planning to attend in person should contact the Augusta Bar Association at augustabarassociation1895@gmail.com. Any media or public inquiries about the Court or its proceedings may still be directed to Public Information Officer Kathleen Joyner at joynerk@gasupreme.us.
The event also will be live-streamed on the Court's website at gasupreme.us.