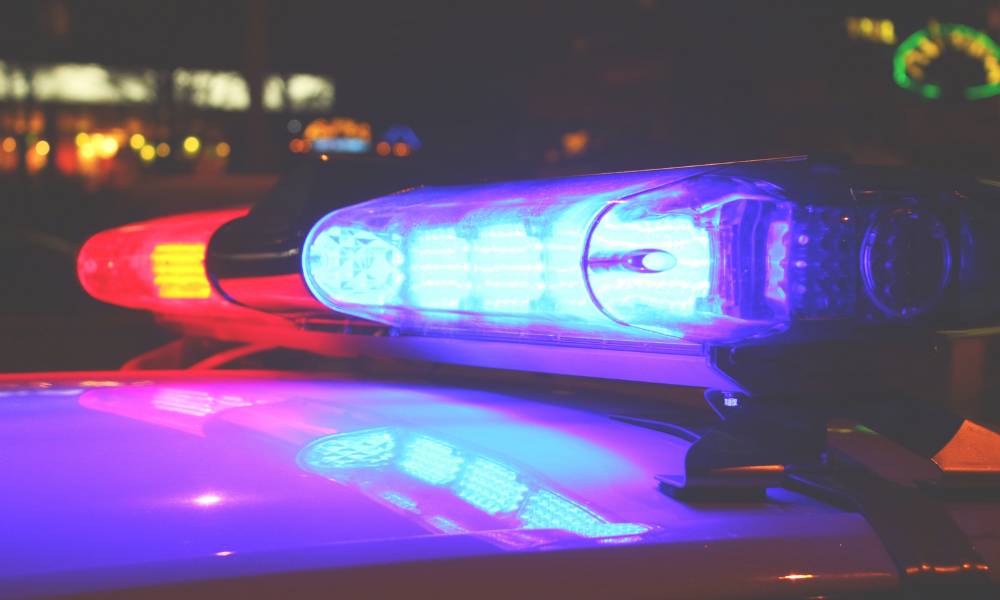 A settlement has been reached in Rockdale County where 174 current and former sheriff deputies sued for back pay, liquidated damages, and attorneys fees for work performed but went unpaid.

Atlanta attorneys Greg Hecht of Hecht Walker, P.C. and Daniel Ragland of the Ragland Law Firm, LLC, who represented the plaintiffs, announced the agreement Wednesday morning.
127 jail detention officers, 43 patrol officers, and four school resources officers were party to the class action suit, which arose from alleged violations of the Fair Labor Standards Act (FLSA).
The plaintiffs alleged in Rockdale County Superior Court that Rockdale County and the Rockdale County Sheriff's Office failed to compensate the plaintiffs for their attendance at mandatory pre-shift roll calls, which usually lasted 15-minutes, and for work they performed immediately following the end of their shifts. The lawsuit dated back three years to July 2015.
As part of the $1.1 million settlement agreement, Rockdale County and the Sheriff's Office will:
provide a settlement check for "back pay" which compensates that officer for the total amount of time he or she spent attending mandatory roll calls and performing post shift work during the three year class period;

This includes both regular and overtime compensation.

provide a separate settlement check for "liquidated damages" which represents a doubling of the "back pay' award. (Attorneys say the Fair Labor Standards Act mandates the payment of "liquidated damages" as the penalty the employer pays for violating the wage and hour provisions of that federal statute.
Rockdale County will foot the bill for the plaintiffs' attorney fees and litigation expenses as well. "During negotiations with the County, we wanted to ensure that our attorney fees would be paid separately so that each officer would receive 100% of their back pay and liquidated damages," attorney Greg Hecht said in the news release.
From the press release issued Wednesday morning:
The process of reaching settlement took place over a two year period. In July 2018, attorneys representing the Plaintiffs notified Rockdale County of their intent to pursue claims under the FLSA due to the County's failure to compensate its deputies for time spent in mandatory pre-shift roll calls. Approximately one month later, Rockdale County agreed to change its long standing payroll practice of not including the 15 minute roll call period for purposes of calculating regular wages and overtime compensation. In addition to making this policy change, Rockdale County agreed to begin having negotiations that ultimately led to the settlement that was formerly approved by the Honorable Robert Mumford, Rockdale County Superior Court Judge, on November 17, 2020.
Attorney Daniel Ragland was adamant that getting the County to start paying deputies for their roll call time was important. He said, "Making sure that going forward, all deputies would be fully compensated for all work performed was the primary objective of our bringing this case, and Rockdale County should be commended for doing the right thing by changing its payroll policy to comply with federal wage and hour laws." Mr. Ragland explained that under the FLSA statute, the maximum period for the recovery of back pay is three years, so the Lawsuit that was pursued by the 174 officers sought back pay for work performed during the three year period preceding August 2018, the date Rockdale County began paying wages for time spent in roll calls.
 "I was proud to represent these hard working officers, and I appreciated the County and its Sheriff for their willingness to see that our clients are fairly compensated for all of the work they performed on behalf of the citizens of Rockdale County," Hecht reiterated Wednesday.
This is the second successful roll call collective action that attorneys Greg Hecht and Daniel Ragland have pursued on behalf of law enforcement officers, for a total of 500 law enforcement officers represented for unpaid roll call time. The other case was in Clayton County, Georgia.