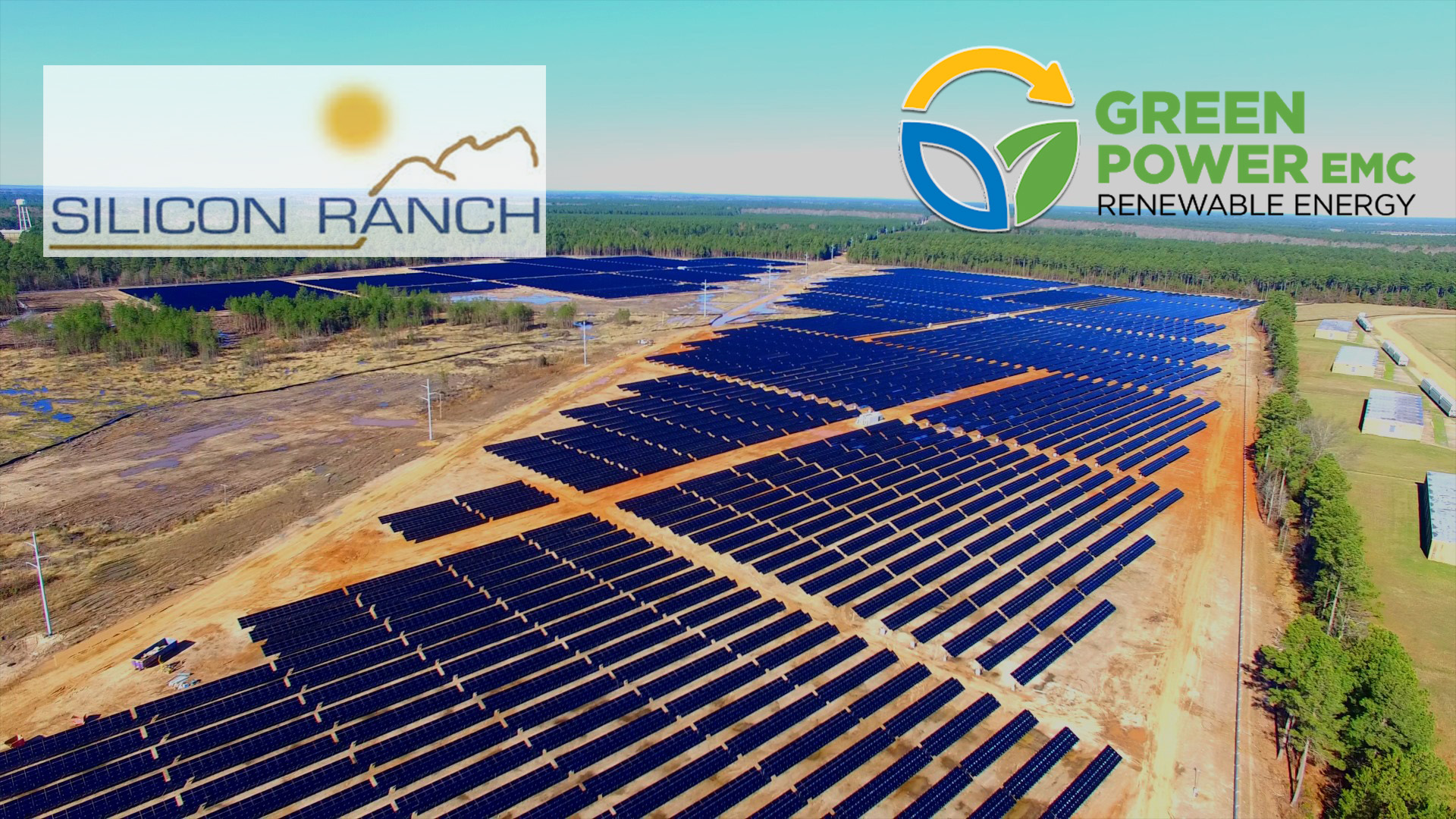 ATLANTA (March 18, 2021) | Today, Lt. Governor Geoff Duncan expressed his support for the completion of a 200-megawatt (MWAC) solar portfolio by Green Power EMC and Silicon Ranch, which includes three utility-scale projects in southern Georgia. The three projects were commissioned on schedule and collectively complete the 200MWAC portfolio first announced by the partners in 2017. The sites were developed, funded, and built by Silicon Ranch, which also owns, operates, and maintains the arrays throughout the lifecycle of each facility. Green Power EMC, the renewable energy provider for 38 Georgia Electric Membership Corporations (EMCs), is purchasing all the energy and environmental attributes generated by the facilities on behalf of its Member EMCs for the next thirty years.

The total capacity is distributed across Jeff Davis and Terrell Counties and provides enough low-cost, renewable energy to serve more than 35,000 EMC households. As a clean energy source, the solar portfolio's environmental offset is equivalent to more than 350,000 metric tons of greenhouse gas emissions annually.
"The commissioning of this solar portfolio demonstrates the continued dedication of Georgia's cooperatives in being leaders in renewable energy while making a positive difference in the communities they serve," said Lt. Governor Duncan. "EMCs maintain a balanced and diverse portfolio to meet the energy needs of Georgia's consumers – and that includes innovative sources like solar. They've harnessed Georgia's natural resources to power our homes, drive economic development, and provide hundreds of jobs in construction and installation."
Thirty-two of Georgia's EMCs share in the three facilities' power distribution. "By working together, Georgia's cooperatives have been able to take advantage of economies of scale, resulting in lower-cost solar power – savings that are passed on to their member-consumers," said Jeff Pratt, Green Power EMC President. "We are thankful for the opportunity to help our Members grow their renewable energy portfolio through innovative and cost-effective projects that will provide long-term benefits to the communities they serve. On behalf of our Member EMCs, I wish to thank our partners at Silicon Ranch for their work to deliver these world-class facilities right on schedule."
"Silicon Ranch is honored by the confidence and trust that Green Power EMC and its Member EMCs continue to place in our company to execute on their behalf," said Silicon Ranch Chief Commercial Officer Matt Beasley. "One of our guiding principles is that 'we do what we say we will do,' and we want to thank all of our project partners, including Green Power EMC, Georgia Transmission Corporation, and our friends in Jeff Davis County and Terrell County, for helping us to keep our promises and for enabling us to make these significant investments in communities across the state."
"I appreciate the investment of Green Power EMC in our community, and communities across rural Georgia," said Senator Blake Tillery, of Senate District 19 that includes Jeff Davis and ten other counties. "Their large capital investments create local tax revenues that fund our schools, roads and other infrastructure while providing clean energy for economic development projects across Georgia."
Green Power EMC and Silicon Ranch have produced a video to provide additional facility details and drone footage of each solar site, which may be viewed at this link: https://vimeo.com/524833769.