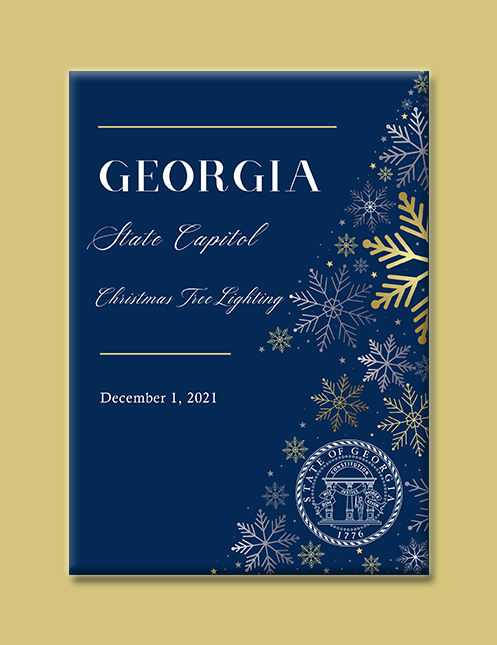 On Wednesday, December 1, Governor Brian P. Kemp, First Lady Marty Kemp, and their daughters will be joined by leadership from the Georgia Building Authority and special guests, Clark Howard and the Atlanta Boy Choir, to kick off the 2021 holiday season with the lighting of Georgia's Christmas Tree at the State Capitol.

The First Family invites all Georgians to come together for this special time to reflect on the joy of Christmas and the importance of generosity and fellowship during this time of year. The Governor will share well wishes for a joy-filled holiday season, and the event will culminate with the Governor and First Family lighting the Christmas Tree, a 23-foot-tall eastern red cedar from Palmetto, Georgia that holds 25,000 lights.
WHEN: Wednesday, December 1, 2021 2:00 PM to 2:30 PM
WHERE: Georgia State Capitol; remarks in the North Wing and tree lighting in the rotunda
tree_lighting_program_2021 ga state capitol

A livestream will be made available by Georgia Public Broadcasting.