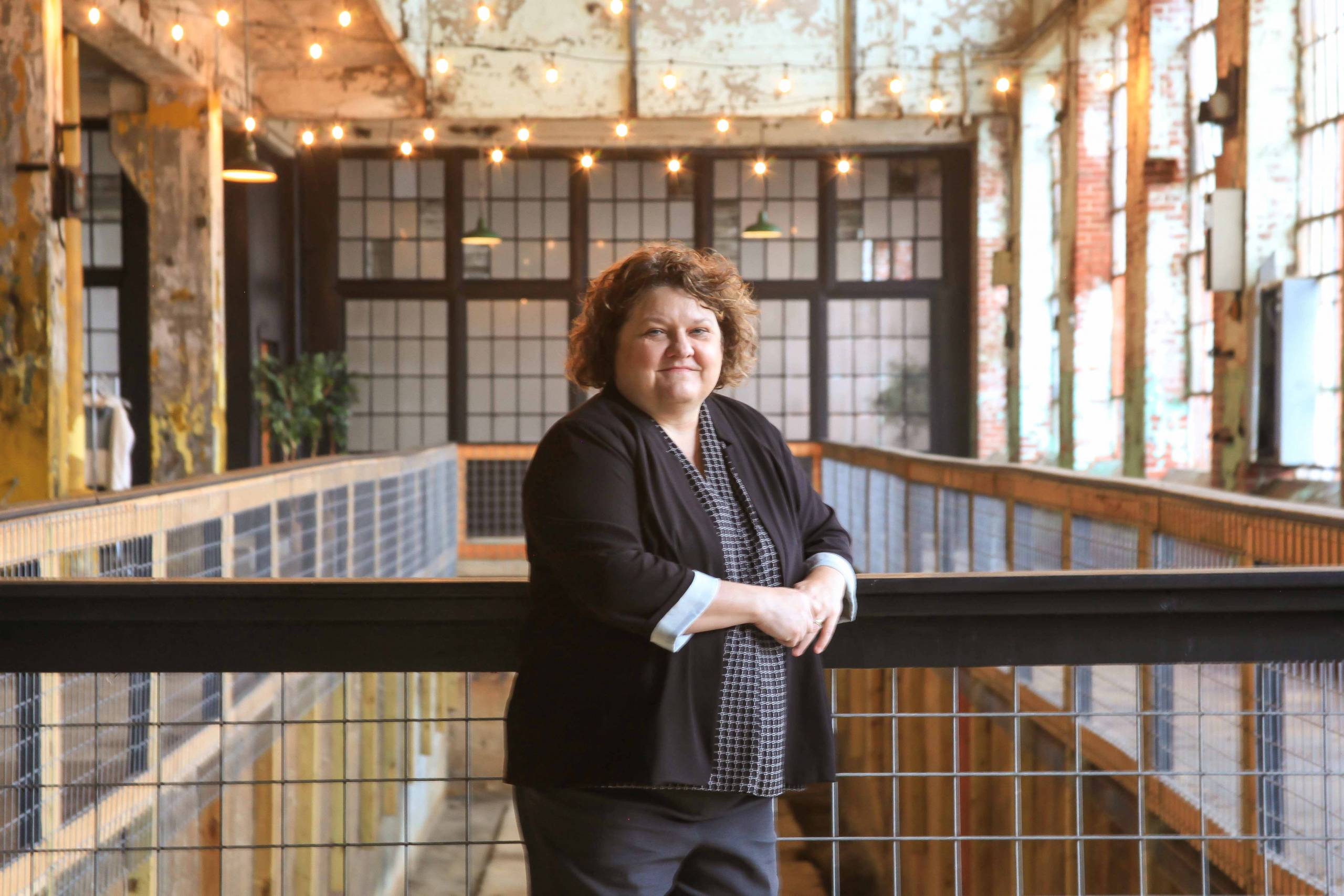 Lisa Russell, assistant dean of Dual Enrollment at Georgia Northwestern Technical College (GNTC), has received her second nomination for Georgia Author of the Year in the history category for her newest book, "Lost Mill Towns of North Georgia."
What started as a desire to learn more about her grandparents, who lived and worked in a mill village in Camden, New Jersey, led Russell to begin researching the lives of people in local mill towns.
"I try to tell the story of the average mill worker," she said. "I use all facts, but I tell their stories as a narrative."

Russell conducted her research by reading old newspaper articles and sifting through documents in local, state and national archives. The book looks at mill towns in Bartow, Chattooga, Cherokee, Cobb, Douglas, Floyd, Gordon, Hall, Polk, Walker and Whitfield counties as well as the rise and fall of what she calls the "Mill Village Era." This is the third book on north Georgia history Russell has written and says this one is her favorite.
"When I am writing a book like this I just keep digging until I find something new and fresh," said Russell. "If I find something already written about, I try to come at it from a new angle."
Russell also interviewed people with first and second hand accounts of the region's mill villages and uses GNTC personnel to help tell the story.  In her book Russell thanks GNTC President Dr. Heidi Popham; Don Hayes, evening coordinator at GNTC's Gordon County Campus; and Beth Gibbons, Student Success administrative assistant, for sharing their family ties to mill villages.
"There is a little GNTC in this book," Russell said. "One of my favorite things that emerged from my research into this book was that Dr. Popham's grandfather-in-law earned a certificate from a Coosa Valley Technical College small engine course while he was working at the Lindale Mill."
Russell hopes these stories will put together a comprehensible picture of what life in a northwest Georgia mill village looked like. Even though she goes into detail on nearly a dozen villages, she could not cover all the villages in the region.
Her publisher, The History Press, nominated Russell for the award. The author has worked with the company since 2016 and enjoys being in a community of writers that focus on local history.
"I have always loved those books, they tell history in an engaging way," said Russell. "People want to read stories with a clear narrative."
For her next book, Russell wants to look at the women who were influential in the northwest Georgia area, but did not receive much historical recognition. In the meantime, she is thrilled to be nominated for an award she once helped coordinate when she worked for the Georgia Writers Association.
Russell is the author of three books, "Lost Towns of North Georgia," "Underwater Ghost Towns of North Georgia" and "Lost Mill Towns of North Georgia."
Georgia Northwestern Technical College provides quality workforce education to the citizens of northwest Georgia. Students have the opportunity to earn an associate degree, diploma or a certificate in business, health, industrial or public service career paths. This past year, 11,820 people benefited from GNTC's credit and noncredit programs. GNTC has an annual credit enrollment of 8,591 students and an additional enrollment of 3,229 people through adult education, continuing education, business and industry training and Georgia Quick Start. For more information about GNTC, visit us at www.GNTC.edu. GNTC is a unit of the Technical College System of Georgia and an Equal Opportunity Institution.
-cutline for attached photo
Lisa Russell, assistant dean of Dual Enrollment at Georgia Northwestern Technical College (GNTC), has received her second nomination for Georgia Author of the Year in the history category for her newest book, "Lost Mill Towns of North Georgia."