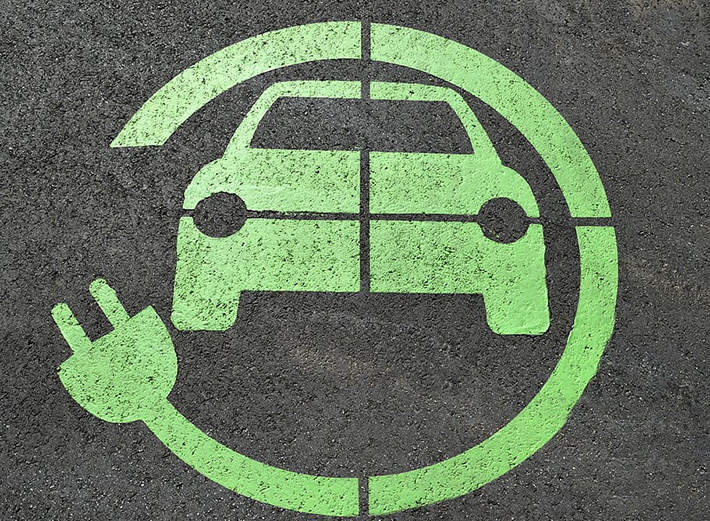 Marine Corps Logistics Base (MCLB) Albany, through a unique partnership with Southern Company subsidiary, Georgia Power, is currently installing 21 charging stations at nine locations across the base, which will allow up to 96 vehicles to be plugged in on the base simultaneously. The project has been initiated and is expected to be complete by fall.

Georgia Power was awarded the first-ever turnkey electric vehicle supply equipment (EVSE) solution using the General Services Administration Areawide Contract (AWC). The project will be a model for the Department of Defense (DoD) to use across the country in partnering with a local utility like Georgia Power to design, construct, own, operate and maintain EVSE. It is also the first time the AWC will be used to provide for a holistic and scalable EVSE solution to support both current and future electrification requirements.
The AWC provides a public-private partnership with regulated servicing utility companies to cover utility service needs of Federal agencies within the franchise territory of the supplier for up to 10 years.  This unique federal construct allowed MCLB Albany to use the "Make Ready" program to accelerate their plans and maximize the Government's investment. In the Make Ready program, Georgia Power owns, installs and maintains the electrical infrastructure up to the charger itself.  The program is available to all business customers and helps remove potential financial barriers to their transition to electric transportation. As a result of this partnership and project, MCLB Albany is uniquely poised to meet the Biden Administration EO 14057 of a 100% zero-emission fleet.
"This modernized energy infrastructure will support our mission and lessen our dependence on fossil fuels," said Meredith Berger, Assistant Secretary of the Navy for Energy, Installations, and Environment and Chief Sustainability Officer. "Innovative partnerships and solutions like this make our installations more survivable and the communities they are a part of more resilient."
The EV charging project at MCLB Albany is the latest example of continued successful collaboration between the base and Georgia Power in advancing better energy use and overall modernization, with the base earning national accolades for its efforts.
"This is a great partnership with Georgia Power as the DoD looks into the future. We need to prepare the base and Marine Corps to support a future electric vehicle fleet," said MCLB Albany Commanding Officer Col. Michael Fitzgerald.
This is this just one of many projects underway across the SE that illustrates Southern Company's ability and desire to work with DoD installations to identify and deliver sustainability, resiliency and energy efficiency solutions. It is part of a much broader commitment Southern has made to partner with the federal government in advancing mutual net-zero GHG emission and grid decarbonization goals that benefits both the customers and communities we serve.
"In addition to being essential for national defense, our nation's military bases are powerful economic engines for surrounding communities providing jobs and driving thriving local economies," said Chris Cummiskey, Executive Vice President, Chief Customer Solutions and Chief Commercial Officer for Southern Company. "MCLB Albany is a forward-looking military base dedicated to energy innovation and planning for the future, and we're proud of our continued partnership. As the new EV charging stations open across the installation this year, we know the investment that is being made today will benefit the base for years to come."
---
SOURCE Southern Company