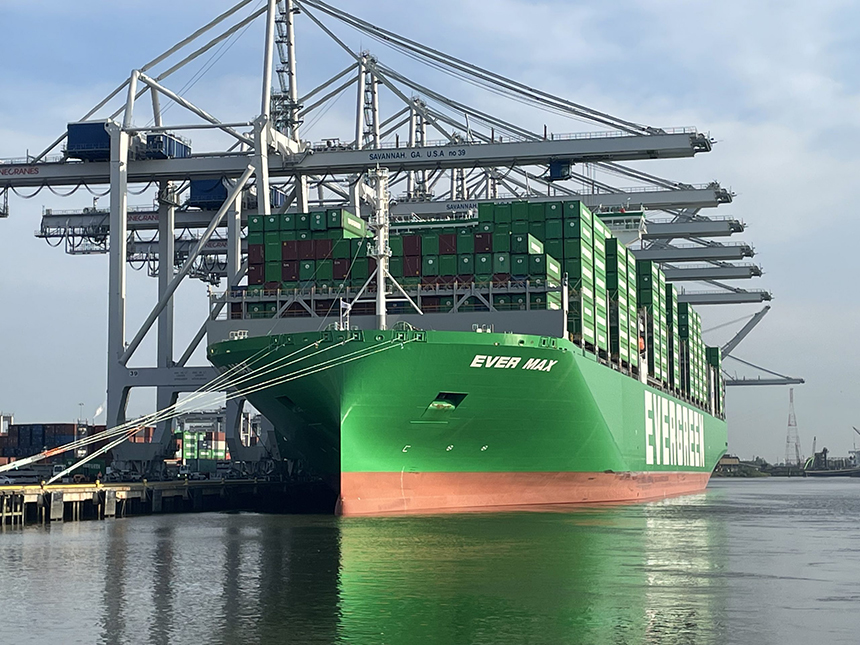 The Georgia Ports Authority handled 447,590 twenty-foot equivalent container units in July, up 17 percent from 381,825 TEUs moved in June.

"I would like to thank our customers, and commend our employees, our partners at Gateway Terminals, and the Savannah and Brunswick ILA for achieving one of our busiest July performances ever," said GPA President and CEO Griff Lynch. "Their efforts were aided by the reopening of Container Berth 1 at Garden City Terminal, which is already making a positive impact on the flow of cargo."
The dock renovations increased annual berth capacity by 25 percent and extended the port's ability to serve vessels capable of carrying 16,000+ TEUs.
"The expanded berth and four of the largest ship-to-shore cranes in North America came online last month, providing faster vessel service and an increase of 1.5 million TEUs in annual berth capacity," said GPA Chief Operating Officer Ed McCarthy. "The Port of Savannah can now serve five big ships simultaneously, and has eliminated its vessel backlog."
In total, GPA has ordered eight new ship-to-shore cranes for Garden City Terminal. The first four arrived in February and were operational in July; the next four are due to arrive August 24 and will be operational by December.
"We're excited about our infrastructure projects, which are preparing Georgia Ports for the future," said GPA Board Chairman Kent Fountain. "In addition to Berth 1, our transload facility will come online in September. We already have customers lined up to use the long-term storage at Garden City Terminal West opening in November, and construction is under way to renovate the berths and container yard at Ocean Terminal."
Taken together, the soon-coming improvements will increase the Port of Savannah's container capacity by approximately 3.5 million TEUs per year, for a new total of 10 million TEUs in annual capacity by 2026.
Compared to the pre-pandemic month of July 2019, last month's performance was an increase of 60,564 TEUs, for a compound annual growth rate over the last four years of 3.7 percent. The July performance constituted a decrease of 16 percent compared to July 2022, which was GPA's busiest July on record, at 530,800 TEUs.
In Roll-on/Roll-off cargo, Georgia Ports handled nearly 71,000 units of autos and heavy machinery in July, an increase of 23 percent or 13,367 units compared to the same month last year. It was a Top 5 month for Ro/Ro at GPA.
"The strong showing in finished vehicles last fiscal year has continued into the first month of FY2024," Lynch said. "The primary driver is increased production supported by better microchip availability."