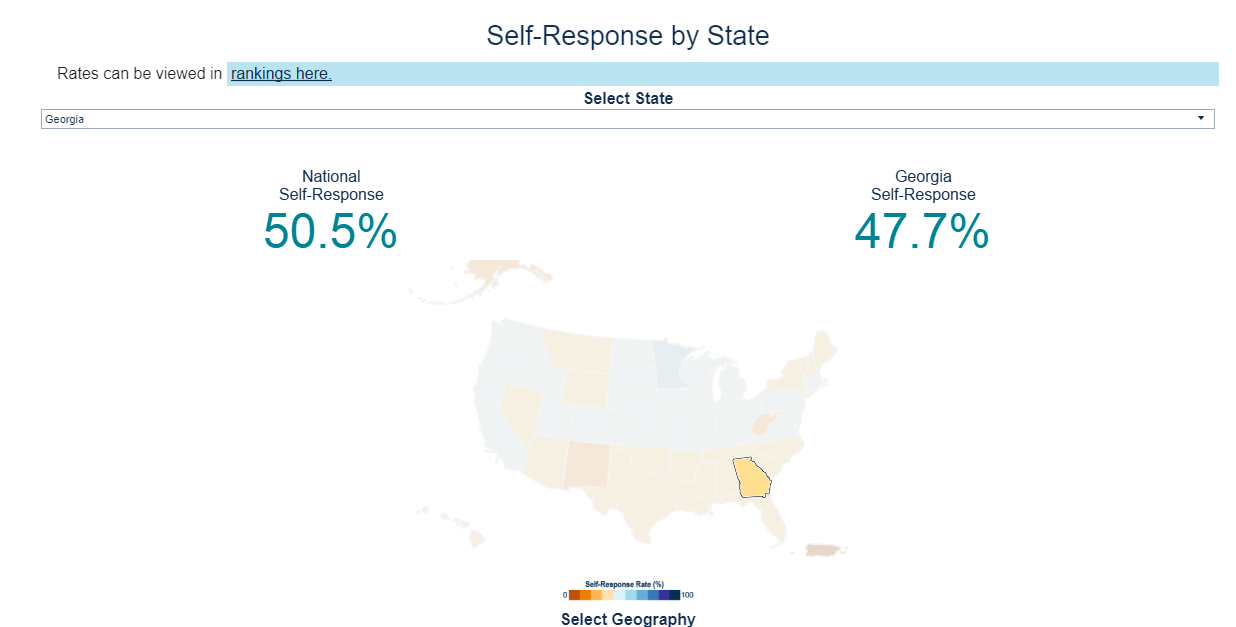 The country has reached an important milestone in the 2020 Census. Half of all of the households in the country have responded – totaling nearly 74 million responses.

But Georgia lags in self-response rates from households that responded to the Census. In fact, the Peach State ranks 35% in getting those Census questions back to Census officials. Just 2,300,000 Georgians had returned their Census as of April 18, 2020.
Census results shape the future of communities, as census data informs how billions of dollars in federal funds are distributed for health clinics, school lunch programs, disaster recovery initiatives, and other critical programs and services for the next 10 years.
According to Census data released April 18th, 44% of people have responded online with the highest overall response rates coming in from Minnesota, Nebraska, Iowa, Wisconsin, and Michigan, respectively.
Puerto Rico currently has the worst response rates thus far, followed by Alaska, West Virginia, New Mexico, and Maine.
In terms of cities, North River, North Dakota takes the prize in response rates wit 95.7% of the population responding to the Census. No city appears on the 'Top Response Rate' ranking until rank No. 74 with the City of Berkeley Lake, which has a current response rate of 75.4%. In terms of counties, Fayette County is the first Georgia county to appear on the Top Response Rate for counties in spot No. 105 with 61.5% response.
Georgia's worst counties for response are Quitman, Hancock, McIntosh, Calhoun, Wheeler, and Jenkins counties, respectively.
There is still time to return your Census on your own whether online at 2020census.gov, over the phone, or by mail.