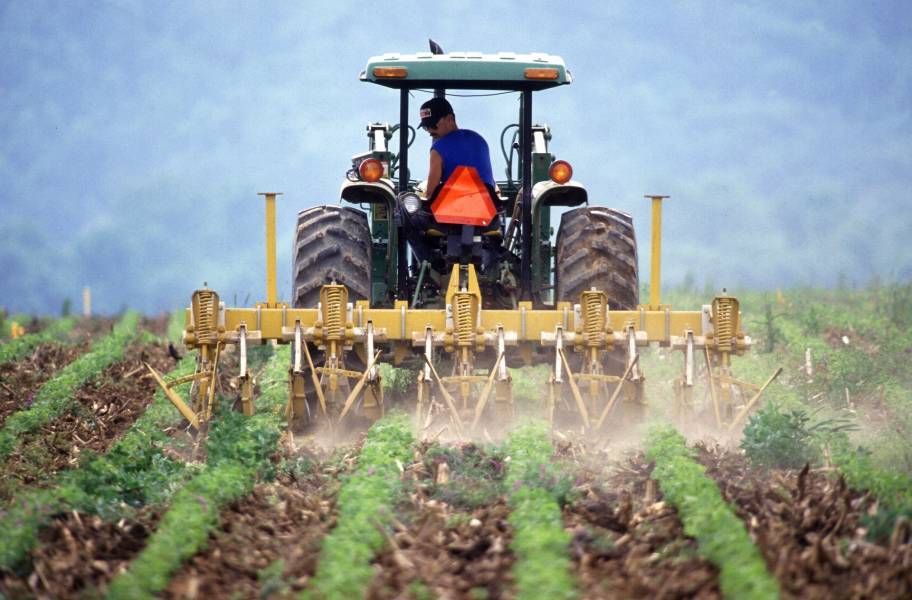 Georgia farmers are beginning to see the impacts – financial and otherwise – of the COVID-19 pandemic.
The true impacts of the economic shutdown followed by downward trends in spending due to slow and measured re-openings won't be known for months to come, but the USDA estimates suggest the decline in commodity value alone for 2019, 2020 and 2021 production totals almost $50 billion. This does not include all of agriculture's losses, which would be billions more.
According to the American Farm Bureau Federation, "[w]hen the pandemic prompted stay-at-home orders, the market for several crops disappeared almost overnight, causing prices paid to farmers to drop drastically. It came at a time when farmers were already facing economic challenges following two years of trade wars. Farm bankruptcies for the 12-month period ending March 2020 increased 23% from the previous year and are expected to climb higher as a result of the pandemic."
The Georgia Farm Bureau recently released a report in which the organization said many farmers will lose upwards of $50,000 this year due to the COVID-19 pandemic. The report was generated after the bureau surveyed approximately 900 farmers, 82% of whom said they will lose income due to the ongoing public health emergency. The average estimated loss totaled $49,000 per farm.
Among those impacted,  GFB expects cattle farmers to be impacted the most. Not far behind, however, is field crop farmers. Cotton farmers, for example, saw prices plummet and demand drop when the pandemic hit and consumers stopped spending at the same levels. The international market often used to prop up the market as well was also stagnant as Coronavirus has taken a toll on a worldwide scale.
The Georgia Farm Bureau has also been working with D.C. officials, including the USDA, in an effort to assist with streamlining the H-2A program and avoiding labor shortages.
Some farmers are still holding out for a rebound now that manufacturing facilities are back open in many places and consumers are venturing out again.
In June of this year, an American Farm Bureau Federation poll showed 84% of Americans trust the nation's farmers and the same overwhelming majority support financial assistance from the government for farmers struggling to keep from going under because of the pandemic. At the time, AFBF President Zippy Duvall said the numbers indicated an understanding of the importance of farming for the stability of the food supply chain.
"Shortages at grocery stores and other food supply chain shockwaves caused by the pandemic gave many people a new understanding of the crucial role of America's farmers and ranchers and the importance of their survival through the COVID-19 economic storm. It is so heartening to know that through it all, the American people's trust in farmers is unwavering," Duvall said.