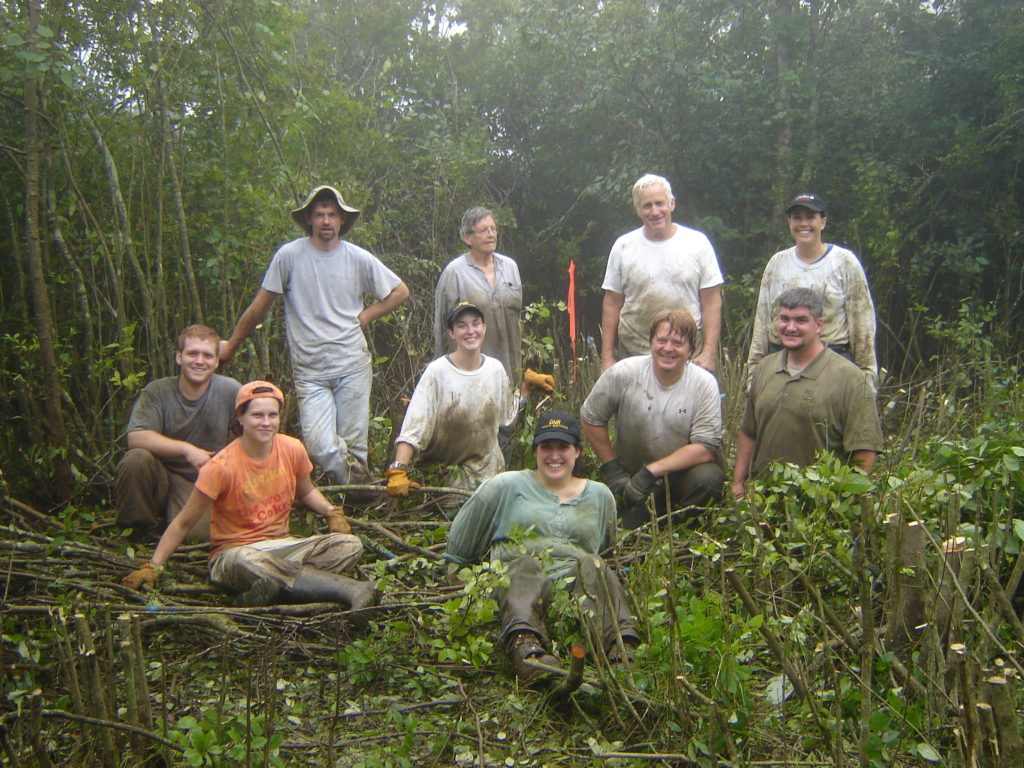 The Federal Highway Administration (FHWA) has selected the Georgia Plant Conservation Alliance (GPCA) as recipient of the 2019 Environmental Excellence Award (EEA) in the category "Ecosystems, Habitat, and Wildlife."
The FHWA biennial awards recognize transportation leaders across the country who make outstanding contributions to environmental stewardship and partnerships beyond traditional transportation project outcomes. The award specifically recognizes GDOT's unique over 20-year partnership with the GPCA to restore rare plant community habitats, safeguard protected plant species, and address invasive plant species.
Formed in 1995, the GPCA is a professional network of botanical gardens/arboreta, state and federal agencies, non-profit organizations, universities, and large land-owning companies that share knowledge, field experience, data, tools and equipment, volunteers, and labor.
"The GPCA enables environmental stewardship and transportation projects to work in tandem," explains State Environmental Liaison Meghan Hedeen. "Through the GPCA collaboration, environmental professionals in Georgia work together to safeguard protected plant species and restore rare plant community habitat. This work focuses on safeguarding species while also allowing transportation projects to be delivered expeditiously with innovative and effective environmental stewardship."
GPCA successes have enabled numerous transportation projects—including some previously stalled—to move forward. Achievements include:
Developing a centralized database for collaborative monitoring of priority species.
Creating a network of botanical gardens for monitoring protected plant communities, resulting in successful mitigation efforts.
Maintaining and documenting 101 high-priority plant conservation species in ex-situ (off-site) collections and 49 species safeguarded in-situ at protected sites in the wild.
Providing monitoring, research and other support that has contributed to numerous species being dropped from petitions for federal protection (through partnership with the Southeastern Partners in Plant Conservation).
Through the GPCA, Georgia DOT's Ecology Section of the Office of Environmental Services partners with Atlanta Botanical Garden; Chattahoochee River National Recreation Area; Georgia Department of Natural Resources Wildlife Resources Division; State Botanical Garden of Georgia; and many others.
Earlier this year the GPCA also received an environmental excellence award from the National Association of Environmental Professionals.
This is a press release from the Georgia Department of Transportation.