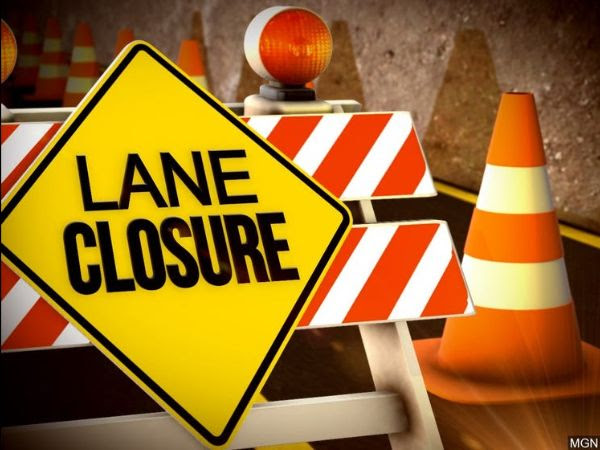 To allow for increased holiday traffic, Georgia Department of Transportation (Georgia DOT) announced today the suspension of lane closures on Georgia interstates and roadways near shopping centers beginning Wednesday, November 24 from 5 a.m. until 10 p.m. Sunday, November 28. 
These statewide lane closure restrictions will help to reduce traffic congestion during the Thanksgiving holiday. Similar restrictions will be in place for Christmas and New Year's.
"By limiting lane closures during the holiday season, we hope to promote a safer, less congested travelling experience," said Georgia DOT State Construction Engineer John D. Hancock. "Unfortunately, we have seen a noticeable increase in motor vehicle fatalities nationwide due to distracted driving, speeding and driving under the influence. This holiday season we encourage all drivers to put down the cellphones, buckle up, slow down, and drive sober."
A Safe Driving Media Toolkit is available that includes interview opportunities with Georgia DOT experts and Georgia State Patrol officers, b-roll, pre-recorded clips of spokespeople addressing safe driving and what motorists can do to protect themselves and others, and materials and resources for use in coverage on safe driving during the holiday season.
While the road closures will be suspended, the department reminds travelers to exercise caution as crews may still work near highways, and safety concerns may require some long-term lane closures to remain in place. In addition, incident management or emergency, maintenance-related lane closures could become necessary at any time on any route.
For up-to-date information about travel conditions on Georgia's interstates and state routes, call 511 or visit www.511ga.org before heading out. 511 is a free service that provides real-time statewide information on Georgia's interstates and state routes, including traffic conditions, incidents, lane closures, and delays due to inclement weather 24 hours a day, seven days a week. Callers can also transfer to operators to request HERO assistance in metro Atlanta or CHAMP service on highways in other regions of the state.