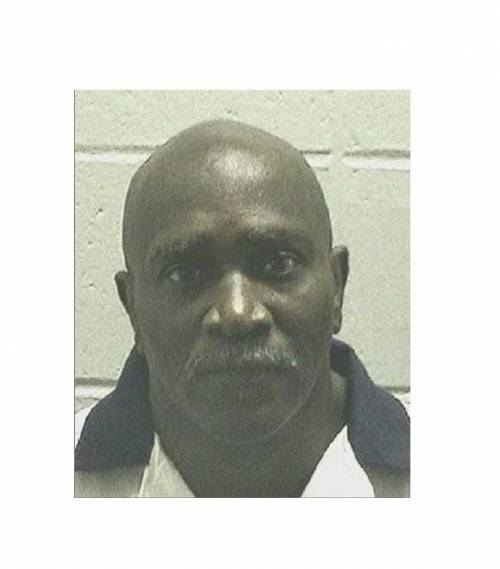 A well-known condemned inmate on Georgia's death row has passed away.
Keith (Bo) Tharpe, who made national headlines a few years ago for his battle in the United States Supreme Court, died at the Georgia Diagnostic and Classification Prison on
Friday
night. Attorneys close to the case say it is likely that Tharpe's death was due to complications from cancer.
In 1991, Tharpe was sentenced to death for murdering the sister of his estranged wife. His case was notable in that the trial took place three months after the crime.
The case made national headlines in 2017 when the 11th Circuit Court of Appeals refused to consider evidence that one of Tharpe's jurors, Barney Gattie, was influenced by racist views he harbored about black people when he cast his vote for a death sentence in Tharpe's case. Attorneys say that years later, Gattie "signed an affidavit in which he referred to Mr. Tharpe as a "ni**er," indicated that his racially-biased beliefs had influenced his decision to impose the death penalty in Mr. Tharpe's case, and mused about whether "Black people even have souls." Specifically, the sworn statement said, "After studying the Bible, I have wondered if black people even have souls."
According to an
AJC report on the stay of execution
, Gattie also said that Freeman, the murder victim, came from a family of "nice black folks. … If they had been the type Tharpe is, then picking between life and death for Tharpe wouldn't have mattered so much. My feeling is, what would be the difference?"
Tharpe was supposed to be executed in September 2017, but the United State Supreme Court issued an "extraordinary" stay ahead of the execution. The high court sent the case back to the 11th Circuit for additional consideration, but the Appeals Court refused to consider if the sentenced was rooted in race, an unconstitutional provision in the sentencing process. The Court held that procedural obstacles prohibited the Appeals judges from reviewing the claim.
SCOTUS Justice Sotomayor expressed her own frustration in a court opinion over the fact that Tharpe's juror bias claim was not considered on merit but instead 'procedure.' She wrote at the time, "As this may be the end of the road for Tharpe's juror bias claim, however, we should not look away from the magnitude of the potential injustice that procedural barriers are shielding from judicial review."
At the time, one of Tharpe's lawyers at the Georgia Resource Center, Marcia Widder, vocally opposed the courts' decision, saying that "the courts' failure to confront the racism tainting Mr. Tharpe's death sentence remains a stain on the judicial system and calls for increased efforts to eradicate the poison of racism in our criminal courts."
Tharpe's lawyers say that after the U.S. Supreme Court granted Tharpe a stay of his scheduled 2017 execution, Tharpe "spent his additional two years of life productively. He was deeply remorseful for his crime and spent the end of his life strengthening his bonds with family and friends, and deepening his Christian faith."
"Keith Tharpe, was our friend and brother in Christ. We visited him weekly for almost five years and in that time we found him not only repentant and dedicated to Jesus Christ but a great human being as well. He would want his heartfelt apologies known to the family of Jackie Freeman and those he caused so much pain and to tell the world that there is hope for everyone In Jesus Christ." –Pastor Buddy Pittard, spiritual adviser to Keith Tharpe