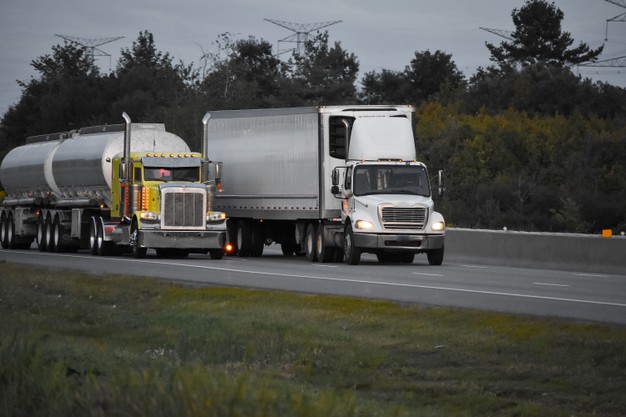 Everyone agreed that the new center was a long time coming but well worth the wait.  In 2006, a partnership between the State of Georgia and Whitfield County enabled DDS to provide licensing services from a small trailer on this property which was to be a temporary solution until a larger structure could be realized.

DDS understands the importance of commercial drivers to our state as well as our country.  With this in mind, DDS will be able to increase the number of commercial driver's tests at this location, serving the area known as the 'Floor Covering Capitol of the World' and also home to many other industries.
"Efficient testing of commercial drivers enables them to get on the road sooner which supports manufacturing and other industries that have a direct impact on Georgia's growing economy," says DDS Commissioner Spencer R. Moore.
Today DDS has ten CDL testing centers with plans to add two additional locations (Douglasville and Hazlehurst) within a year.  Plans also include relocating the Jackson CDL testing site to Forsyth where there will be room to add additional commercial vehicle testing carousels enabling more tests per day.
DDS has also added to the Third Party Testing Program and expanded DDS Online Services for commercial drivers.
Customers can visit our Dalton CSC Tuesday – Friday:  08:00 am – 06:00 pm and Saturday:  08:00 am – 12:00 pm. The best time to visit for the best wait time is during the middle of the week during the middle of the day. The Center is closed on Sunday and Monday.
Appointments for CDL testing can be made at the DDS website www.dds.georgia.gov. DDS also encourages customers to download the free mobile app, DDS 2 GO.