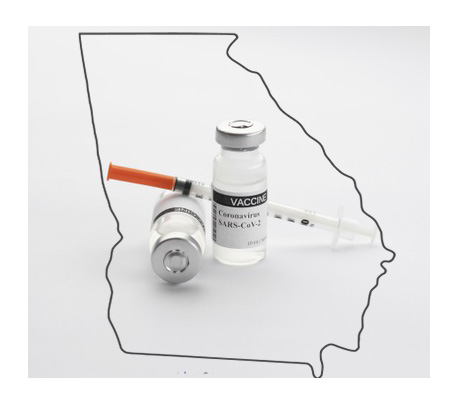 The Georgia Emergency Management and Homeland Security Agency reached the milestone of a quarter of a million Georgians vaccinated at the agency's Mass Vaccination Sites across the state this week.
"Our goal was to help jumpstart vaccinations in the State, and working with the Georgia National Guard and our public and private partners, we helped make vaccine available in a convenient and efficient way throughout Georgia," said GEMA/HS Director Chris Stallings. "This milestone represents the tireless efforts of the entire GEMA/HS team to support the mission of getting Georgians vaccinated."
The Agency opened its first mass vaccination sites on Feb. 22 in four locations across the state, and expanded vaccine access by adding five additional sites. There are currently eight sites operating throughout the state.
Those who want the vaccine are highly encouraged to go to https://myvaccinegeorgia.com to preregister to make an appointment. This guarantees that they receive a vaccine and makes the process easier and quicker upon arriving to the Site.
All adults 16 years of age and older can preregister for an appointment at any Site by visiting https://myvaccinegeorgia.com or by calling the Site-specific phone number listed below. Those who require special assistance can use the TTY number. Only one appointment can be made per person.
Delta Air Lines Museum
1220 Woolman Place SW, Hapeville, GA 30354
Phone: 844-275-5425     TTY: 844-275-8944