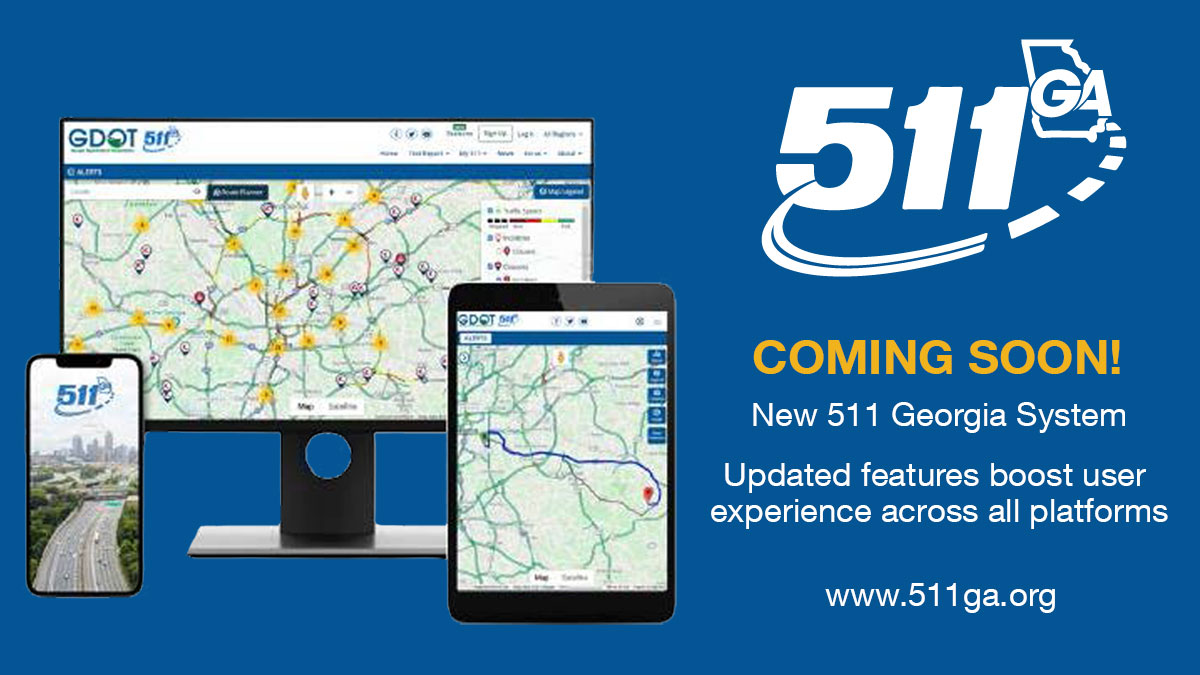 The Georgia Department of Transportation has announced a new, redesigned 511 Georgia. The new updated 511 website, redesigned mobile app and streamlined phone system will launch in the next week.

511 Georgia provides drivers with real-time information on DOT's road work status and traffic conditions.
All My511GA subscribers will be required to set up a new My511 account once the system goes live. Learn more about these changes at 511ga.org or check the email associated with your My511GA account.