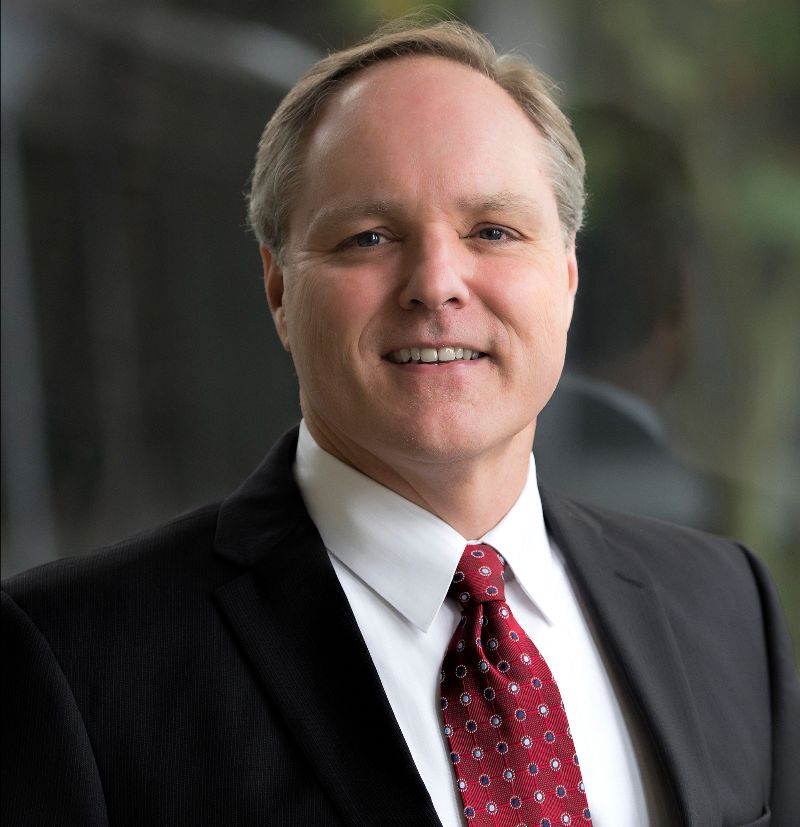 GDOT Deputy Commissioner Mike Dover is set to retire the end of July after 32 years of service. Brad Saxon has been appointed as the new Deputy Commissioner.
Georgia Department of Transportation (Georgia DOT) Deputy Commissioner Michael Dover, P.E., was honored by the State Transportation Board during its monthly meeting today to recognize his 32 years of service to the department and to the state of Georgia. Dover will retire at the end of this month.
During the July State Transportation Board meeting, board Vice Chair Emily Dunn, who represents Congressional District 9, presented Mike Dover with a formal resolution commemorating his retirement and noting his distinguished accomplishments during his time with the department. The resolution was met with a standing ovation by board members and his Georgia DOT colleagues. Dover was able to provide a few remarks regarding his time at Georgia DOT following the presentation.
"I want to thank Mike Dover for his decades of outstanding service in many different roles and offices across Georgia DOT," said Commissioner Russell McMurry, P.E. "Mike's leadership, selfless service and dedication have served our department well and have been invaluable in ensuring we continue to be one of the most competitive and top performing DOTs in the nation. Mike has truly made the department a better place to work and one that works better, and we wish him all the best in the future."
Mike Dover was appointed as deputy commissioner of Georgia DOT in August 2015. His prior service within the department includes construction project engineer, area engineer, assistant district construction engineer, special assistant to the commissioner, assistant state innovative program delivery engineer and TIA administrator. During the last six years, Dover worked closely with Commissioner McMurry to oversee the operations and performance of the department and its seven geographic districts to ensure efficiency and effectiveness in day-to-day procedures and emergency preparedness and response.
Georgia DOT Director of Field Districts, Brad Saxon, P.E., will serve as the new deputy commissioner of the department effective August 1, 2021. Saxon, a 27-year veteran of Georgia DOT, previously served as district engineer of Georgia DOT District Five, which consists of 26 counties in southeast and coastal Georgia, and served for 22 years in various other roles including assistant state program delivery engineer and staff level positions in construction, preconstruction and maintenance.
"With his wealth of experience from serving Georgia DOT for nearly three decades, Brad is uniquely qualified to serve as deputy commissioner," said Commissioner McMurry. "Together, we will continue to provide a transportation system focused on innovation, safety, sustainability and mobility, and we will work to keep Georgians' safety first through innovation and technology. Please join me in welcoming Brad to his new role."
Saxon holds a bachelor's degree in civil engineering from the Georgia Institute of Technology and is a licensed professional engineer.