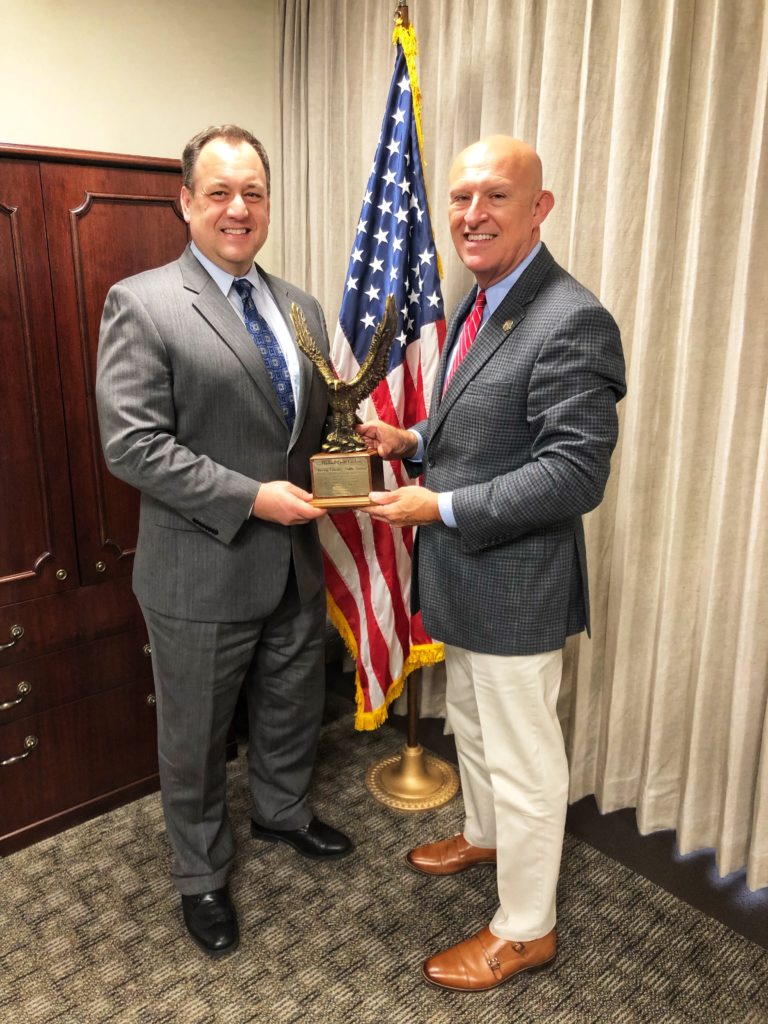 A ranking official with the Georgia Bureau of Investigation is the recipient of a prestigious award.

The state law enforcement agency recently announced that GBI Legal Services Director Michael Carlson is the recipient of the Eagle Award from the Georgia's United States Attorneys. Carlson was previously employed as an Assistant District Attorney with the Cobb County District Attorney's Office where now-director Vic Reynolds served since 2013 before he was appointed by Governor Kemp in February 2019.
Georgia's U.S. Attorneys include, Bobby Christine (Southern District), Charlie Peeler (Middle District), and BJay Pak (Northern District).
The presentation was made last month during a reception held by Georgia's USAs in conjunction with the Prosecuting Attorneys' Council of Georgia's Summer Conference and host Brunswick Judicial Circuit District Attorney Jackie Johnson.
According to U.S. Attorney Bobby Christine, the Eagle Award represents the highest honor that Georgia's three United States Attorneys can bestow to a state level attorney.
"We are very proud of Mike for this achievement from our three great U.S. Attorneys and it
recognizes his contributions to public safety for over two decades," stated GBI Director Vic
Reynolds.
The award's inscription reads as follows:
Michael Scott Carlson​
Attorney, Educator, Public Servant​
In recognition of 22 years of service to the citizens of Georgia and leadership and crafting acomprehensive, strategic approach to combating gang violence.​
Presented By The United States Attorneys of Georgia​
July 21, 2019