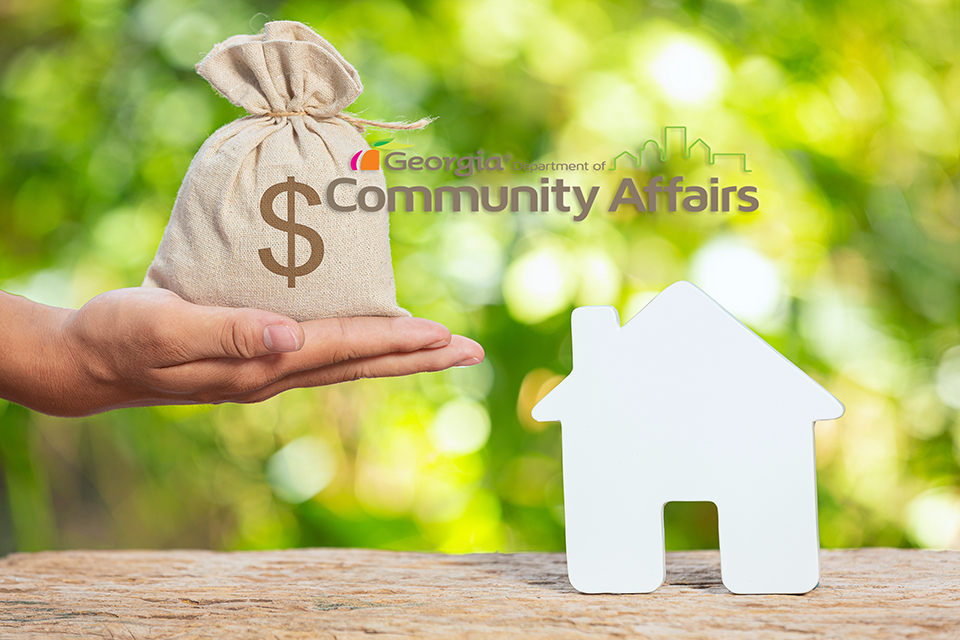 Governor Brian P. Kemp announced the first grant recipients of the Rural Workforce Housing Initiative that was announced earlier this year in his State of the State address. This newly established program is a component of the OneGeorgia Authority and provides flexible funding for developing housing and related infrastructure in rural parts of the state. The first round of successful grantees demonstrated transformational change in workforce housing while meeting OneGeorgia Authority eligibility requirements. These grants total $8.37 million in infrastructure development that will ultimately support over 500 units of housing in both single- and multi-family developments. The award recipients have also demonstrated strong collaboration with real estate developers.

"On the back of three straight record-breaking years for economic development, we are taking action to ensure hardworking Georgians are able to live in the same communities where they work," said Governor Brian Kemp. "These grants are the first step in meeting the needs of communities experiencing incredible growth as we continue to see new opportunities come to all corners of the state. I want to thank the members of the General Assembly who supported this initiative so that we can continue that upward trajectory."
The Rural Workforce Housing Initiative will spur the development of critically needed workforce housing in communities across the state. The Georgia General Assembly approved $35.7 million to start the initiative in the Amended Fiscal Year 2023 budget signed into law in March 2023.
"In an effort to ensure Georgia's growing workforce have quality and affordable housing options, the OneGeorgia Authority is pleased to support these local communities in attaining their housing goals," said Department of Community Affairs Commissioner Christopher Nunn. "We look forward to continuing to help communities that are pursuing deliberate workforce housing strategies."
In addition to meeting OneGeorgia Authority requirements, applicants leveraged other funding sources to demonstrate community commitment to increasing access to affordable housing for workers. Use of funds is subject to all applicable state laws and regulations, as well as to the policies and requirements of the OneGeorgia Authority and the Department of Community Affairs. OneGeorgia funds must be expended within the timeframe specified in the grant/loan award documentation, which is generally two years from the date of the award.
Awards
City of Albany
The City of Albany will receive an infrastructure grant for $923,513 to improve water, sewer, drainage, and roads. It will facilitate the creation of Gillionville Woods Subdivision with 29 single-family homes on six acres of land within the city limits. The City of Albany is contributing ten percent of the total project costs, and the developer – Coleson LLC – is contributing fifteen percent of the infrastructure costs.
City of Colquitt
The City of Colquitt will receive an infrastructure grant for $2.4 million for water and sewer on 23 acres of land in the Legacy of Colquitt Subdivision. The development will bring 49 single-family homes to the area, and the enhanced infrastructure will also support a nearby 44-unit multi-family housing development. The expanded water and sewer capacity will also allow for additional development nearby and will support the area's hospital. The City of Colquitt is contributing $100,000 towards infrastructure costs, and Vorsight Development is their partner.
Columbus Consolidated Government
Columbus Consolidated Government will receive an infrastructure grant for $2.3 million for water, sewer, drainage, and street improvements, enabling the completion of Phase 2 and future phases of the Elliott's Walk development. Phase 2 adds 24 new, single-family homes in addition to 18 homes built in its first phase. Columbus previously invested $1.6 million in infrastructure, which will be extended by this investment. NeighborWorks Columbus, a local Community Development Financial Institution, is the local development partner.
Douglas Coffee County Industrial Authority
The Authority will receive an infrastructure grant for $2.3 million for water, sewer, drainage, and street improvements to facilitate the construction of 65 homes in a new subdivision near several large employers. The City of Douglas is contributing $698,558, and Douglas Coffee County Industrial Authority is contributing $56,470. Harper & Company Builders is the local development partner.
Stephens County Development Authority
The Authority will receive a $478,400 infrastructure grant to build a sanitary sewer lift station, which will allow the construction of 318 housing units in a new development near a regional industrial park that is set to expand. The City of Toccoa and Stephens County are contributing $125,000 each for this project with a local company, Shah Developers.