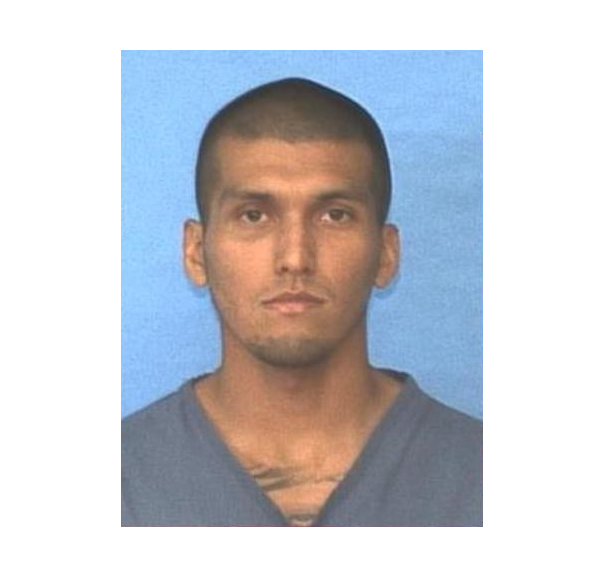 A Florida man who was caught moving 2,980 grams of methamphetamine during a traffic stop on I-75 admitted his guilt in federal court Monday, said Charles "Charlie" Peeler, the United States Attorney for the Middle District of Georgia.
Daniel Carachure, 31, of Bradenton, FL pleaded guilty to one count of Possession with Intent to Distribute Methamphetamine before the Honorable Marc Treadwell on June 24, 2019. Mr. Carachure faces a maximum sentence of 20 years imprisonment, a $1,000,000 fine, or both, and up to three years supervised release.
According to the facts in his signed plea agreement, Mr. Carachure was a passenger in a vehicle that was pulled over during a routine traffic stop along I-75 in Butts County on January 14, 2019. A Butts County deputy smelled marijuana, and during a legal search of the vehicle, the smell of burnt marijuana grew stronger and marijuana residue was seen on the floor of the vehicle. The officer then found a red shopping bag with three bundles wrapped in plastic wrap. The bundles were later tested by the DEA laboratory and confirmed to be 2,980 grams of d-Methamphetamine Hydrochloride with a purity of 100%. Mr. Carachure admitted the narcotics belonged to him and that he was moving three kilos of methamphetamine from Atlanta to Florida, where he had a buyer waiting to purchase the illegal drugs.
"The defendant was caught moving a large quantity of methamphetamine for his profit, at the ruin of many others who are hooked on this drug, and will now have to pay the price for his crime," said Charlie Peeler, the U.S. Attorney. "Getting illegal, deadly drugs out of our communities is a constant battle for the law enforcement community. I want to thank the Butts County Sheriff's Office for their work protecting our citizens."
The case was investigated by the Butt's County Sheriff's Office and the DEA. Assistant United States Attorney Elizabeth Howard prosecuted the case for the Government. Questions can be directed to Pamela Lightsey, Public Information Officer, United States Attorney's Office, at (478) 621-2603 or Melissa Hodges, Public Affairs Director (Contractor), United States Attorney's Office, at (478) 765-2362.