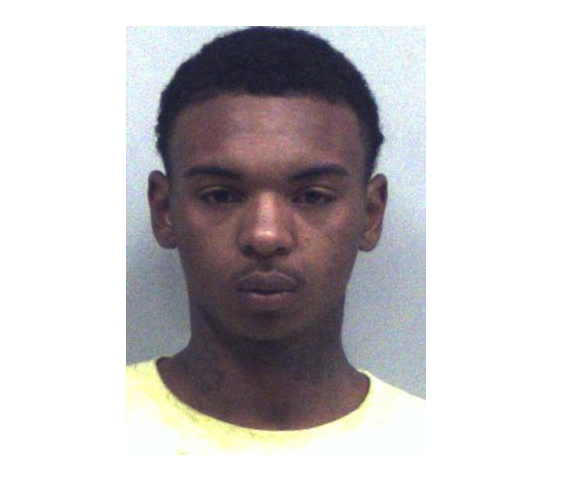 A federal jury has convicted Dravion Sanchez Ware for conducting a string of armed robberies targeting Asian owned-and-operated businesses in Atlanta, Doraville, Duluth, Roswell, Stone Mountain, and Norcross in October and November 2017.

"Ware terrified his innocent victims, demonstrating a callous disregard for the lives of these small business owners and their customers," said U.S. Attorney Byung J. "BJay" Pak.  "The courage of his victims, and the coordination of federal and local law enforcement officers who were determined to bring him to justice, will ensure he faces a very lengthy prison sentence."
"The victims of these violent armed robberies will be emotionally scarred forever, but thanks to a federal jury, hopefully they can rest easier knowing that Ware will not traumatize any more victims like they were, for a long, long time," said Chris Hacker, Special Agent in Charge of FBI Atlanta. "The FBI would like to thank our state and local law enforcement partners who helped bring this violent defendant to justice."
"The strong partnerships we work hard to forge in Atlanta with local, state and federal agencies are critical to bringing dangerous criminals like Ware to justice," said Atlanta Police Chief Erika Shields. "Congratulations to all of those involved in putting an end to this violent string of robberies."
"These are the results we get when agencies come together and pool our resources to ensure our communities remain safe from people who choose to do harm. Because of all of the hard work from our investigators, as well as the hard work from all of the agencies involved, we were able to make a good case and get a solid conviction. We are pleased that these individuals will not be loose on our streets wreaking havoc," said Interim Doraville Police Chief Chuck Atkinson
Gwinnett County Police Chief Butch Ayers said, "The series of crimes committed by these perpetrators are a prime example of the need for strong working relationships between federal and local agencies.  Criminals do not abide by jurisdictional boundaries.  The knowledge that law enforcement works together across those boundaries should discourage others who would commit such crimes."
"The violent actions of these individuals created grief and fear within our communities. Thanks to coordination and cooperation between the dedicated members of the participating agencies, Ware and Smith will be held responsible for these vicious attacks," said Roswell Police Chief James W. Conroy.
According to U.S. Attorney Pak, the charges, and other information presented in court: Between October 7 and November 10, 2017, Ware, along with co-defendant Tabyron Rashad Smith, committed multiple armed robberies of Asian-run businesses in Metro-Atlanta. Ware participated in at least nine armed robberies. He pistol-whipped several victims, terrified many others, and even shot three women during one of the robberies. One of Ware's victims attempted to avoid detection while squatting on her knees, facedown, behind a cash register. Ware then calmly walked up behind her and shot her in the back at point-blank range.
Ware's convictions for conspiring to commit, and commission of, multiple Hobbs Act robbery offenses, and the charges of discharging or brandishing a firearm during the robberies, stem from his armed robberies of three businesses in Atlanta, two in Doraville, as well as one business in each of the following cities: Norcross, Duluth, Stone Mountain, and Roswell, Georgia.
Ware was captured on November 22, 2017, after the FBI led a multi-jurisdictional investigation that included participation of the Georgia Bureau of Investigation, the Doraville Police Department, the Fulton County Police Department, the Gwinnett County Police Department, the Atlanta Police Department, the Roswell Police Department, and the Sandy Springs Police Department.
Ware's co-defendant, Tabyron Rashad Smith, pled guilty on July 23, 2019, to conspiracy to commit the Hobbs Act robberies, and four counts of discharging or brandishing a firearm during several of the robberies.
Sentencing for Dravion Sanchez Ware, 23, of Atlanta, Georgia, is scheduled for November 5, 2019, at 10:00 a.m. before U.S. District Judge Timothy C. Batten, Sr.  Ware was found guilty on August 2, 2019 by a federal jury.
Assistant U.S. Attorneys Bret R. Hobson and Timothy H. Lee prosecuted the case.
This case was brought as a part of Project Safe Neighborhoods (PSN). In keeping with the Attorney General's mission to reduce violent crime, the Northern District of Georgia's PSN program focuses on prosecuting those individuals who most significantly drive violence in our communities, and supports and fosters partnerships between law enforcement and schools, the faith community, and local community leaders to prevent and deter future criminal conduct.
This is a press release from the US Department of Justice.