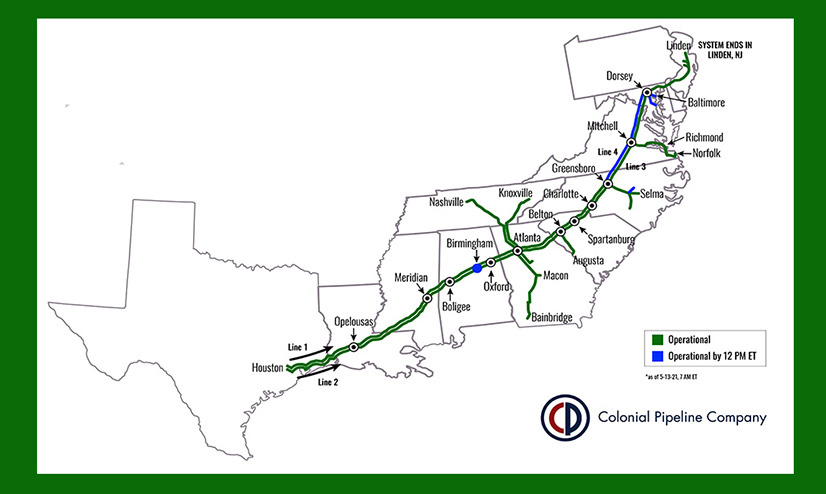 Update from Colonial Pipeline Thursday, May 13, 9:00 a.m.
Colonial Pipeline has made substantial progress in safely restarting our pipeline system and can report that product delivery has commenced in a majority of the markets we service. By mid-day today, we project that each market we service will be receiving product from our system. The green segments on this map are operational, meaning product delivery has commenced. Blue lines will be operational later today.
This would not have been possible without the commitment and dedication of the many Colonial team members across the pipeline who worked safely and tirelessly through the night to get our lines up and running. We are grateful for their dedicated service and professionalism during these extraordinary times.