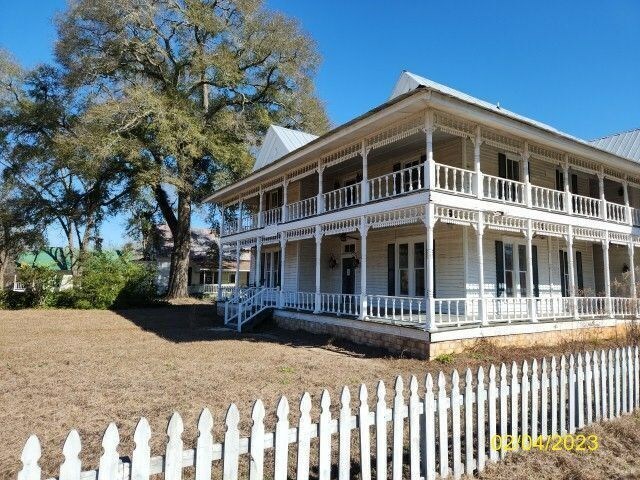 36 real estate parcels in the city of Toomsboro, GA will be offered at auction starting March 20. This collection of properties, previously offered individually, will be sold as a single lot by Tulsa-based Williams & Williams Real Estate Auctions, a worldwide auction firm and leader in live and interactive auctions.
The assemblage includes a historic inn, opera house, railroad depot, schoolhouse water wheel, grist mill and two contiguous land parcels totaling more than 64 acres. Other parcels contain more historical buildings, homes and vacant land.
The auction will be conducted online at https://AuctionNetwork.com starting Mon. March 20 at 10am, and close at 12pm Wed. The nominal opening bid is $550,000. "These properties are well known locally because of their historic value," said Fontana Fitzwilson, Executive Vice President of Williams & Williams. "This the first time a new owner can acquire everything in one transaction. It's a unique opportunity for preservationists or investors with vision."
Many of the properties line the major thoroughfare that passes through Toomsboro, a small town about 100 miles southeast of Atlanta and just east of Macon. A public inspection will be hosted on March 12 from 1-4pm. Bidders are encouraged to conduct their inspections and due diligence prior to the auction. The high bidder will go under contract immediately following the auction and will have 30 days to close. Please visit https://www.williamsaucton.com/toomsboro for terms, disclosures and photos, or call 800.801.8003.
---
Williams & Williams is a worldwide real estate auction firm and the leader in global live and interactive auctions. A full-service brokerage with an operating footprint in all 50 United States and U.S. Territories, the company is part of the Insight One Solutions family of companies. Williams & Williams also cooperatively partners with residential, commercial and land brokers to auction property throughout the United States and abroad.
---
SOURCE Williams & Williams Real Estate Auctions