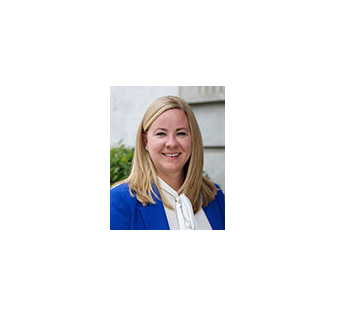 Georgia Agriculture Commissioner Gary W. Black has appointed Dr. Janemarie Hennebelle as Georgia's next State Veterinarian, succeeding Dr. Robert Cobb, who retired in June 2021. Hennebelle has served as Assistant State Veterinarian since September of 2016.

In her new role, Hennebelle will oversee the Animal Health Division of the Georgia Department of Agriculture while managing staff veterinarians the state's Animal Disease Traceability (ADT) program, and animal disease investigations as they arise.
Hennebelle received her Bachelor of Animal Science Degree at Berry College and her Doctoral of Veterinary Medicine from the University of Georgia. She also pursued a Master's of Preventative Veterinary Medicine at the University of California Davis.
Before pursuing her master's degree, Dr. Hennebelle had a diverse background in practice ranging from a mixed-animal practice in the Northeast, serving the dairy industry, as well as shelter and companion animal medicine here in Georgia. She joined the Meat Inspection Section of the Georgia Department of Agriculture in December of 2013, where she served as a Public Health Veterinary (PHV) Supervisor.
Hennebelle said her previous experiences have set her up well for this position and she looks forward to what the future has in store.