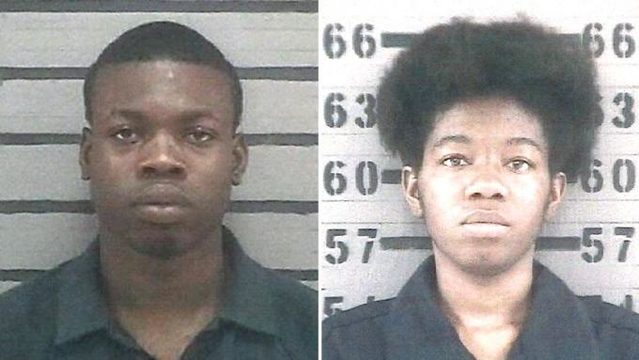 Two people are behind bars after a little girl died from a number of injuries, police say.

Law enforcement officials say the three-year-old was beaten and sexually assaulted. She has since been identified by the Dougherty County Coroner as Janiyah Armanie Brooks.
According to WALB-TV, the Albany girl died at 12:15 p.m. Saturday at an Atlanta hospital, where she had been on a ventilator for several days, authorities said.
Albany police in southwest Georgia reportedly responded to a call at the home on May 13th where the little girl lived for an "unknown problem." Arriving just after 7:30 A.M., Albany police say Gregory Parker, 20, told police his stepdaughter was "unresponsive."
The little girl was immediately transported to the hospital by emergency personnel. The girl was "severely beaten and sexually assaulted" based on statements from investigators.
"The child had injuries to her vaginal area, ribs, along with swollen hands and unknown trauma to her head," the release said. "She appeared to have old wounds, as well."
Though the investigation is still open and ongoing, police with the Family Protection Unit (FPU) arrested Parker, 20, and charged him with rape, aggravated child molestation, aggravated sodomy, aggravated battery and first-degree child cruelty. the girl's mother, 19-year-old Crystal Brooks, was charged with aggravated battery, battery, first-degree child cruelty and giving a false statement initially.
An autopsy will be performed this week.