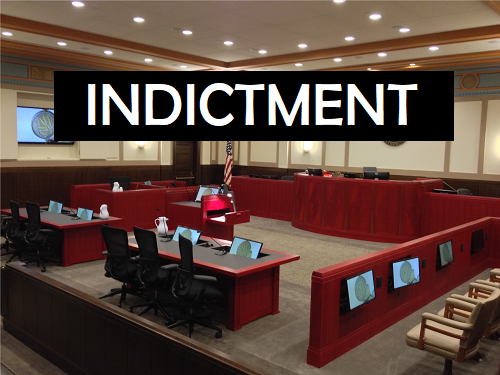 Inspector General Deborah Wallace announced last week that two former state employees have been indicted by a grand jury.

In a news release issued by the state agency, the office reported that on November 12, 2019 former state employees Kimetha Thompson Spoon and Diane Blassingame Wallace were indicted by a Fulton County Grand Jury on charges of residential mortgage fraud. Spoon, a former Department of Human Services employee, was indicted on six counts of residential mortgage fraud, and Wallace, a former State Accounting Office employee, was indicted on two counts of residential mortgage fraud.
According to the news release:
In August 2019, the Office of the Inspector General (OIG) was notified by a state employee of potential fraud by Spoon and Wallace. Upon notification, the OIG launched an investigation that led to the discovery of residential mortgage fraud. The indictment alleges that Spoon submitted falsified income and employment documentation when applying for a mortgage and that Wallace aided Spoon in submitting false information.
"Without the watchful eye of a dedicated state employee and her swift notification, this fraud would have likely not been discovered. Through the investigation of this matter, we were able to preserve the integrity of the State's workforce by removing these employees from their employment with the State before any fraud or loss could be sustained by the State," said Inspector General Wallace.
This case was initially referred to the Office of the State Inspector General (OIG) by the State Accounting Office. OIG Investigator Richard Schneider led the investigation and Assistant Attorney General Blair McGowan is prosecuting the case.