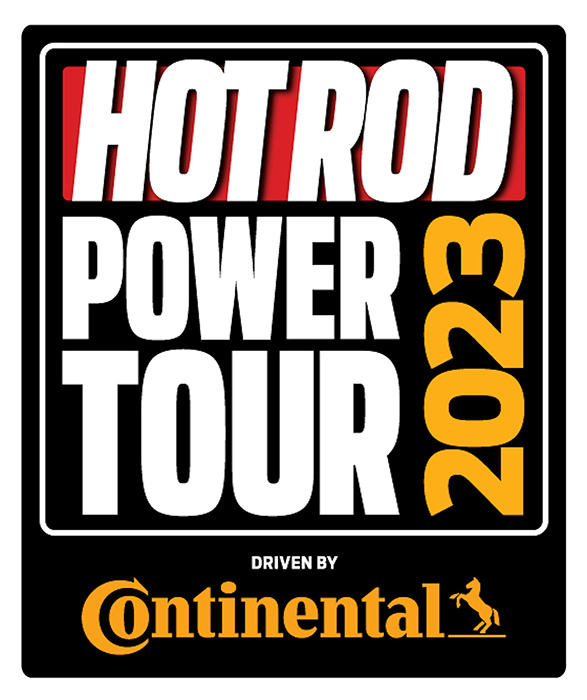 America's largest traveling car show is back, this time in celebration of HOT ROD Magazine's 75th Anniversary! The HOT ROD Power Tour Driven By Continental Tire will be heading southeast to Georgia, the Carolinas, and Tennessee visiting five cities over five days in June. More than 6,000 cars and trucks of all years, makes, and models will be on display for tens of thousands of automotive enthusiasts. The tour will feature over 1,000 miles of driving, with high-octane events such as drag racing, autocross and live entertainment. Spectator tickets are free at each tour stop with online RSVP! For registration and event details, visit www.hotrodpowertour.us.
2023 HOT ROD Power Tour Locations:
Day 1: 

Monday, June 12

 – Atlanta Motor Speedway, 

Hampton, Ga.

Day 2: 

Tuesday, June 13

 – South Carolina State Fairgrounds, 

Columbia, S.C.

Day 3: 

Wednesday, June 14

 – Rockingham Speedway, 

Rockingham, N.C.

Day 4: 

Thursday, June 15

 — zMAX Dragway, 

Concord, N.C.

Day 5: 

Friday, June 16

 – Bristol Motor Speedway, 

Bristol, Tenn.
Registration Information and Spectator Tickets:
All vehicles and spectators must pre-register at www.hotrodpowertour.us before arriving at the first venue they attend. Participants may register a vehicle for just one day, two days, or all five. Vehicle registration is open to any year, make, or model. Spectators can come out and witness the HOT ROD Power Tour spectacle at no gate admission cost but will need to register for a free ticket in advance. Spectator parking is located away from the show grounds and parking charges may apply in some locations.
---
Connect:
For more information, visit motortrend.com/events/hot-rod-power-tour/; or connect on Facebook: facebook.com/hotrodmag; Twitter: twitter.com/hotrodmagazine; Instagram: www.instagram.com/hotrodmagazine
---
75 Years of HOT ROD Magazine:
Founded in 1948, HOT ROD is the most recognized brand in the world of high-performance cars. This year will be a special year for the brand, with numerous events planned throughout the United States in honor of 75 years of elevating hot rod car culture. In honor of its 75th anniversary, HOT ROD is now offering free access to more than seven decades of its prized archival content, including a digital version of every HOT ROD issue published prior to 2022. The digital archive contains more than 900 magazines totaling more than 128,000 pages of content, taking readers from the early days of organized racing on the dry lake beds through the horsepower wars of the '60s to present day, with features on new cars, new engines, and new trends just as they were covered by the leading authority on high-performance vehicles at the time. Additional information about other upcoming HOT ROD 75th events will be shared by MotorTrend Group throughout the year.
---
SOURCE MotorTrend Group