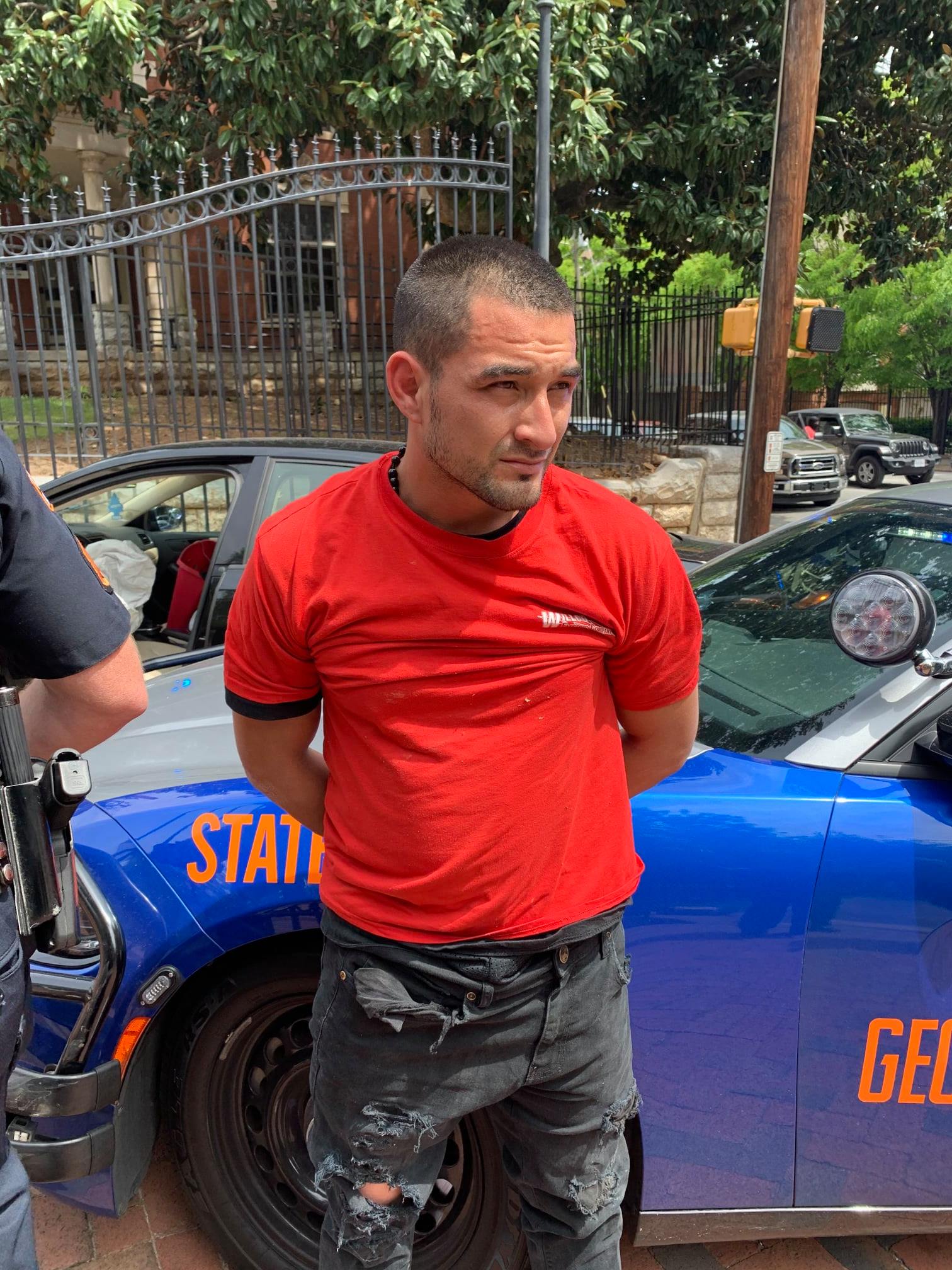 Spalding County Sheriff's Office and Spalding County Fire responded Tuesday to a Chevrolet Z71 engulfed in flames parked in a woodline on Jackson Road. Fire fighters discovered two bodies in the bed of the truck. The bodies were later identified as two missing men from Henry County. The men had been reported missing on April 11, 2021.
Upon further investigation and tips received, investigators were led to a vacated residence, located at 375 Dutchman Road in Griffin. Spalding Co SWAT and Spalding Co Cage Unit executed a search warrant for the residence. Crime Scene Investigators began gathering and processing evidence, and found items burned in a pile in the backyard, as well as bleach sprayed throughout the inside of the residence. Investigators were still able to determine the location of the murders, gather evidence tying the two burnt bodies to the residence, and were able to identify a suspect.
On Wednesday, April 14, arrest warrants were obtained for Erik Eduardo Cabrealopez. He was arrested in Fulton County by the GBI Gang Task Force, GBI West Metro Narcotics Unit, and Spalding County Investigators on charges of 2 counts of murder, 2 counts of felony murder, 2 counts of malice murder, 2 counts of aggravated assault, 2 counts of kidnapping, 2 counts of concealing a death, and 2 counts of tampering with evidence.
See the full press release below.