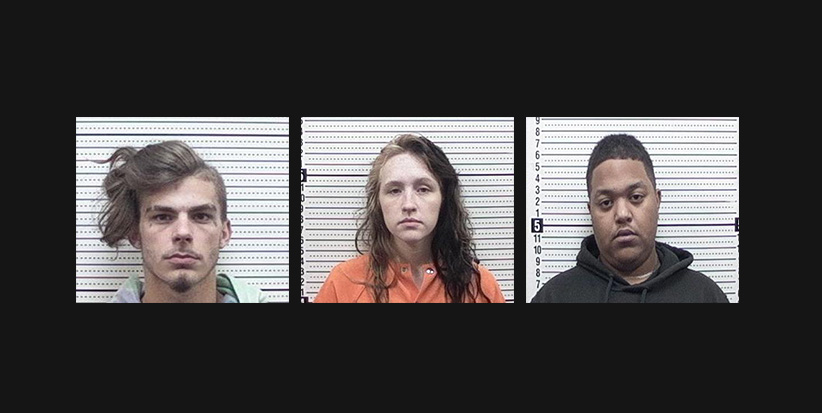 Three individuals were arrested in Long County this weekend after Sheriff's Office deputies were called about two men being seen entering automobiles near Palmer Road. 

From Long Co Sheriff's Office:
On Saturday, July 30th, 2022, at approximately 04:40 a.m., the Long County Sheriff's Office responded to a call for service near Palmer Road in reference to two men that were observed entering automobiles.
Long County Patrol Deputies arrived in the area and began looking for the suspects. Deputies located a vehicle suspected to be associated with the two subjects entering the automobiles. Deputies initiated a traffic stop with the vehicle and made contact with the driver. Immediately the deputies were able to identify the two passengers of the vehicle as the two subjects entering the automobiles. The deputies were able to identify them by the descriptions provided by the eyewitnesses.
The occupants of the vehicle were identified as Marissa Cothern (driver), Taywon Grimmett (passenger), and Donavan Rittenberry (passenger). All three suspects were arrested at the scene of the traffic stop. These subjects are suspected to have targeted Long County neighborhoods in the area of Palmer Road and Elim Road. During the search of the vehicle deputies found suspected narcotics, tools used to enter the automobiles, and a firearm.
This investigation later revealed the firearm located in the vehicle, was stolen on the same morning the suspects were apprehended. This investigation is still ongoing.